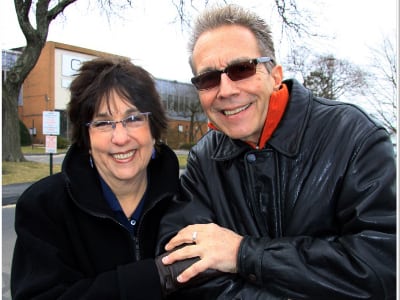 UPDATE 4:35 PM ET: In a statement released to Soap Opera Network, Prospect Park said, "We want to thank Susie for her contribution to One Life to Live. She is moving on and we wish her well. We have an extraordinary writer's room at the show and we are looking forward to fans seeing what they've been up to when we launch on April 29th."
PREVIOUS: Soap Opera Network has learned exclusively that Susie Bedsow Horgan has decided to depart TOLN's "One Life to Live" as Co-Head Writer. It is understood that Bedsow Horgan has opted to leave the soap for personal reasons and informed Prospect Park of her decision late last week.
Prospect Park officially announced Bedsow Horgan and Thom Racina as co-head writers of "OLTL" in late January. Previously, Bedsow Horgan served as an Associate Head Writer and later Executive Producer of the series in the 1990′s. In addition to her time at "OLTL," Bedsow Horgan worked at "Guiding Light" and "As The World Turns."
A representative for "OLTL" was unavailable at press time.
"One Life to Live" premieres Monday, April 29 on Hulu, Hulu and iTunes.