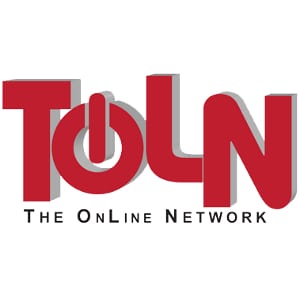 Prospect Park's The OnLine Network (aka TOLN) formally revealed its new re-designed logo. The logo is a step up from the original one Soap Opera Network first revealed back on February 18.
Styled in a manner in which viewers will always know that TOLN is online and ready for network quality viewing of its programming, the Prospect Park created network will make its mark when it premieres "All My Children" and "One Life to Live" on Monday, April 29 at 12:00 PM ET on Hulu, Hulu Plus and iTunes.
The official website for "AMC" and "OLTL" is expected to be re-launched and re-designed in the coming weeks to reflect TOLN's new look and style. New logos for "AMC" and "OLTL" are also expected to be revealed soon along with new opening sequences (length TBD).