"All My Children" makes its online debut this spring, and Prospect Park is pulling out all the stops to make sure it's a success. Several actors have already tweeted that the new writing for the show is outstanding, and fans were happy to hear that some of their favorites — Eden Riegel (Bianca Montgomery), Alicia Minshew (Kendall Hart Slater) and Cady McClain (Dixie Cooney) — were headed back to the show. But could Josh Duhamel (Leo DuPres) be another familiar face headed back to Pine Valley this spring?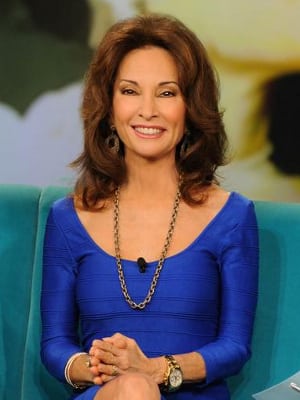 Fans have certainly been buzzing about the possibility of the "Transformers"  and "Las Vegas" star returning, just as they've been buzzing about Rebecca Budig (Greenlee DuPres) and Susan Lucci possibly coming home. While there's no word yet on Budig or Lucci (the latter of which has scheduling conflicts that have prevented her from signing on), Duhamel took to Twitter and answered whether or not he'll be returning to Pine Valley. "No," he says, "But I'm very happy 'AMC' is back!"
Meanwhile, back in Stamford, the current cast of "AMC" is wrapping their first two weeks of filming today. Since the show shares its studio with sister-soap "OLTL," a behind-the-scenes crew will spend next week transitioning Pine Valley and setting up Llanview so "OLTL" can begin taping in the shows' new home on Monday, March 18!