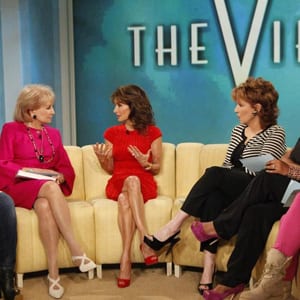 Daytime legend Susan Lucci, who portrayed Erica Kane on all 41 years of "All My Children," will be appearing on the Monday, February 25 edition of ABC's "The View." The actress is expected to sit down with the ladies to discuss her new Lifetime series "Devious Maids," and the second season of her Investigation Discovery series "Deadly Affairs."
Ironically, Lucci's visit to the New York studio of "The View" marks the same day that "All My Children" goes back into production after more than a year since airing its last episode on ABC. Lucci is expected to make a return visit to "AMC" at some point, according to ABC Soaps In Depth.
"The View" airs Weekdays at 11:00 AM ET/10:00 AM PT/CT on ABC.