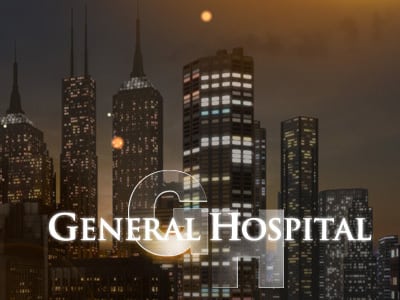 "General Hospital" DVR Alerts for the Week of August 27, 2012.
GENERAL HOSPITAL: DVR ALERTS
Monday, August 27: Anna comes face to face with the mystery patient. Jerry makes his demands clear to the people of Port Charles. Joe Jr. promises to protect Tracy.  Can he be trusted?
Tuesday, August 28: Todd makes a confession to Carly about his feelings. Will Patrick's suspicions about Ewen put Elizabeth in danger? Jax tries to reason with his brother. Starr and Michael try to stop Trey and Kristina from making a bad decision.
Wednesday, August 29: Will Elizabeth's actions put her in further jeopardy? Carly comforts Jax. Sonny pulls a gun on Joe Jr. Michael asks Kristina an important question.
Thursday, August 30: Port Charles awakens to a dire situation. Todd pays Jerry a visit. Luke and Anna make love.
Friday, August 31: Will John be able to stop Jerry before it's too late? Will Jason be able to save Elizabeth? Luke opens up to Anna.