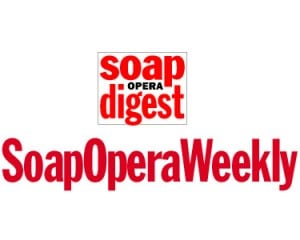 America Media, Inc. (AMI) has purchased 37-year-old Soap Opera Digest from previous owner Source Interlink Media. As followers of Soap Opera Network knew, America Media licensed Digest from Source Interlink on April 14, 2011, wherein American Media would retain editorial, advertising, marketing and distribution control of the magazine and its sister publications Soap Opera Weekly and Pixie! (both now defunct), while ownership would remain with Source Interlink.
According to a press release issued today, the deal in acquiring Digest closed on July 20, 2012 with the ownership effective date listed as June 1, 2012. Soap Opera Network has also learned that as part of the deal another round of layoffs hit the magazine resulting in a number of long-time staffers and writers losing their jobs.
Soap Opera Digest is said to have a circulation of over 200,000 and a reach of over 4 million readers per week, making it a key asset to American Media. "Soap Opera Digest is a very important strategic acquisition for AMI as it fits perfectly in the Celebrity & Entertainment Group," said David J. Pecker, Chairman, President and CEO of American Media, Inc.
Stephanie Sloane will remain the magazine's Editor-in-Chief while David Jackson will remain Group Publisher of Soap Opera Digest. They both report directly to Pecker.