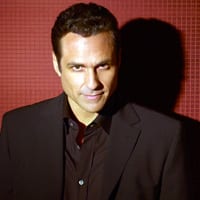 (SoapOperaNetwork.com) — "General Hospital" DVR Alerts for the Week of May 14, 2012.
GENERAL HOSPITAL: DVR ALERTS
Monday: Jason and Sam turn to others as they grow further apart. Tea and Carly face off. Patrick makes a decision about his career. Heather does not like what she sees. Olivia is unsettled.
Tuesday: Todd impedes Johnny's attempt to make progress with Carly. Sonny turns to Alexis for help. Michael assures Sonny his feelings for Starr are not an issue. Michael makes a discovery.
Wednesday: Carly and Michael discuss his feelings for Starr; meanwhile, Tea calls Starr out on her feelings for Michael. Todd uses an interesting tactic in his face off with Sonny. Spinelli makes a revealing announcement in court.
Thursday: Starr is arraigned. The ramifications from Spinelli's announcement. Kate is armed in her confrontation with Connie. Anthony processes what he overhears.
Friday: Sonny realizes the truth about Kate. Todd is a man on a mission. The tension between Anthony and Johnny erupts. Luke makes a few things clear to Tracy. Patrick admits he needs help.