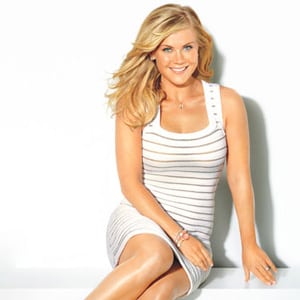 (SoapOperaNetwork.com) — "Days of Our Lives" DVR Alerts for the Week of May 14, 2012.
DAYS OF OUR LIVES: DVR ALERTS
Monday: EJ issues a warning to Stefano. Will Bo and Hope be caught in the act? Roman offers his unsolicited advice to both Rafe and Carrie. Lexie makes a request of Cameron.
Tuesday: Will's seething anger at Sami spills over and he drops a second bombshell on his mother – he's gay! John and Marlena meet resistance from Shane. Gabi realizes deceit is a difficult road to travel.
Wednesday: Lucas and Will have an honest discussion in the wake of Will's confession. EJ gives Sami good advice. John, Bo, Hope and Rafe's plan appears to go awry. EJ's determination unsettles Nicole. Ian sabotages Brady.
Thursday: John, Bo, Hope and Rafe struggle to regain the upperhand. Lucas warns Sami to get her act together after she further infuriates Will by once again making everything about her own issues. The men in Lexie's life arrange a huge surprise.
Friday: Stefano is in for the shock of his life. Marlena's question rattles a sick Carrie. Lucas watches as Sami leans on EJ for support. Maggie overhears Victor making a shocking confession.