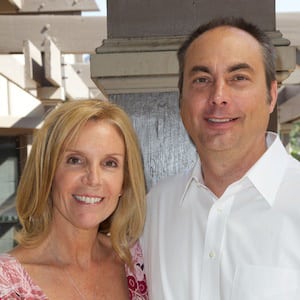 (SoapOperaNetwork.com) — Earlier today Soap Opera Network broke the story that NBC's "Days of our Lives" has decided to end its relationship with co-head writers Marlene McPherson and Darrell Ray Thomas, Jr. The female half of the dynamic team has now spoken out on Twitter against the decision by revealing that the two weren't given enough of a chance to develop the soap to where they wanted it to go thanks to network interference.
"NBC never let us tell our stories. They kept stopping us and changing our direction," said McPherson, who also took the time to thank the fans for hanging in for the ride (for the full tweet, see below).
Sources tell Soap Opera Network that Thomas deleted his Twitter account late last week.
An NBC spokesperson did not return requests for comment at press time.
Marlene McPherson's Twitter Response

Twitter
Former "Days of our Lives" Co-Executive Producer Gary Tomlin and Co-Head Writer Christopher Whitesell will take over co-head writing duties effective immediately. Note: "Days of our Lives" films approximately three months ahead of airdate, however, in most cases the soaps writing is completed four months in advance. Therefore, depending on rewrites, Tomlin and Whitesell's material should begin airing sometime in August after the Olympics on NBC.