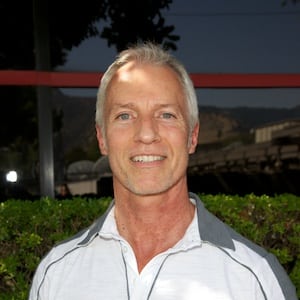 TV Guide's Michael Logan got the first real interview with "Days of our Lives" Co-Executive Producer Greg Meng, just days after the soap fired its head writing team and replaced them with the team of Gary Tomlin and Christopher Whitesell. In the interview, Meng promises some epic firings in the coming months!
Although many speculated the reasoning behind Marlene McPherson and Darrell Ray Thomas, Jr.'s ouster from the NBC daytime drama series, only Meng was able to shed light on how things went down. "We spoke with the network and collectively felt we needed to take a pause, make a change with the writing and the style of the show for a while and see if that will redirect things. The ratings situation is very complex and difficult, and we have a tremendous challenge with that right now," Meng said to Logan. "Everybody on the 'DAYS' team, and that includes NBC and Sony, our distributor, wants this show to succeed and we're doing everything we can to make it work. We all have different visions as to how to achieve that success but the good news is that we're all in synch on the future. No one wants cancellation. Even though we brought in Darrell and Marlene to reset 'DAYS' last September, it was always our feeling that the show needed to constantly be nurtured with smaller resets. This isn't the end of the world. We're just resetting it again in an effort to get it right."
The co-executive producer and head of production of the daytime drama series confirmed what we had previously reported, which was the change in story direction for "DAYS" wouldn't hit the air until mid-August. When pressed by Logan, Meng said "Probably mid-August. We're that far ahead. But we have some really big stuff coming up in the next few months, especially prior to the Olympics. We're off the air two weeks during the Games but the week leading up to that is huge and it ends in a great cliffhanger. Then there are a lot of surprises the Monday we come back. You won't want to miss those episodes."
As for how these changes effects the current canvas on "DAYS," Meng shared that "we're looking at weaving people in and out, and bringing them back later if we can." Logan wondered if that meant the show would be axing some of their cast members as they did prior to the 2011 reboot when they fired several cast members including Crystal Chappell (ex-Carly Manning) and Nadia Bjorlin (ex-Chloe Lane), and Drake Hogestyn (John Black) and Deidre Hall (Marlena Evans) back in November 2009. "Yes. And that's all I'm going to say about that right now."
For more from Meng in his interview with Michael Logan, head on over to TVGuide.com.
Related Story: 'Days of our Lives' Put on Notice by NBC?