Tuesday, May 5, 2009 12:50 AM ET |
Scotty Gore
---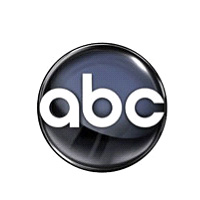 (SoapOperaNetwork.com) — The Walt Disney Corporation, the parent company of the ABC Television Network, has joined forces with NBC Universal, News Corporation, and Providence Equity Partners to become joint owners of the popular video content website 'Hulu.' The deal, which is currently in the process of being finalized, will add significantly to the programming schedule of the Internet's third largest video streaming website.
The venture opens up the vast Disney vault of primetime series and feature films. Included in the list are full episodes of "Lost," "Grey's Anatomy," "Desperate Housewives," "Private Practice," "Ugly Betty," "Scrubs," "Greek," "Hope and Faith," "Less Than Perfect," "Wizards of Waverly Place," "Phineas and Ferb," "Who Wants To Be A Millionaire," "Samantha Who?," "Dancing with the Stars," "Jimmy Kimmel Live!," "Commander in Chief," "General Hospital," "The View" and "The Secret Life of the American Teenager," which are all expected to soon be streamed on Hulu on an ad-supported basis. Additionally, selected full length Disney Studios feature films will also be streamed through Hulu, as well short form content including webisodes, sneak peaks, and episode recaps from the ABC Network, ABC Family, and SOAPnet. The Disney Channel programming is expected to from a new DISNEY location in the channel section of the Hulu webiste.
According to Disney President and CEO Robert Iger, "From our landmark iTunes deal to our pioneering decision to stream ad supported shows on our ABC.com player, Disney has sought to meet the constantly evolving viewing habits of our consumers, and today's Hulu announcement is the next important step in that ongoing journey. Disney and Hulu share a focus on delivering the highest-quality entertainment experience and we look forward to working with Hulu to build value for our consumers, our brands and our shareholders."
"We're honored to welcome the Disney team in our mission to help people find and enjoy the world's premium content, when, where and how they want it," said Jason Kilar, CEO of Hulu, in a press release. "With the addition of shows like 'Lost,' 'Desperate Housewives,' 'Grey's Anatomy' and many more to Hulu, we continue to aspire to deliver a service that users, advertisers and content owners unabashedly love."
"Hulu, quite simply, now has the best premium content on the web," said Peter Chernin, president and COO, News Corporation. "With three major networks and over 150 leading content providers providing content, combined with the best video user interface anywhere on the web, Hulu offers consumers the finest premium online video experience available today."
Jeff Zucker, president and CEO of NBC Universal states that "Hulu has shown that if you make quality content available on the web and combine it with an unbeatable user experience, viewers will come, and so will advertisers. The addition of some of the best content Disney/ABC has to offer will only enhance Hulu's standing as a top site for high quality video entertainment."
And Jonathan M. Nelson, CEO of Providence, said "Hulu is creating significant value for users, advertisers and content owners. This balance, together with aggregated professional content and an expanding base of over 200 brand advertisers, is establishing Hulu as a compelling online video monetization platform. Hulu is a bright spot in the new media landscape."
The announcement came has a serious blow to widely popular video sharing website YouTube, which had hoped to forge an alliance with Disney and ABC to bring their vast video library to its site. The deal breaker appears to be YouTube's difficulty is attracting advertisers, although they have experienced limited success through deals with Sony and even Disney-ABC (to run short-form programming such as webisodes).
"This is a major win for Hulu, because the YouTube deal happened a few weeks ago and this brings Hulu to parity if not better," said Will Richmond, analyst with VideoNuze.com in an interview with TV Week. "This continues to suggest there is a real battle for aggregator supremacy between Hulu and YouTube, and even though YouTube is many times the size in terms of traffic, Hulu has made a lot of progress in a short amount of time."
The Disney-Hulu tie-up also leaves CBS in the dark. Earlier this year, Hulu pulled its programming from CBS-owned TV.com, which also carries full-length episodes of TV shows. CBS issued this statement on the Disney-Hulu deal: "CBS has long employed open, non-exclusive content partnerships that allow fans across the Internet to engage with our programming in such a way that we control our distribution, sales and profit. We continue to discuss similar arrangements with additional partners as we grow our online audience based on the strength of our content and the passion of the communities it creates. The company also believes that controlling our own rights for that content—in all media—preserves its value in a multiplatform business system."
The Hulu deal, which is undergoing standard government review, will provide Disney with three seats on the site's board of directors that will be held by Mr. Iger; Anne Sweeney, co-chair, Disney Media Networks and president, Disney/ABC Television Group; and Kevin Mayer, executive vice president, Corporate Strategy, Business Development & Technology. All other current directors from News Corp, NBC Universal and Providence will remain on the Hulu board. The Walt Disney Corporation is an equity partner in the deal.
Hulu.com was founded in March 2007 and is operated independently by a dedicated management team with offices in Los Angeles, New York City, Chicago and Beijing. Hulu's selection of premium programming is provided by nearly 150 leading content companies, including FOX, NBC Universal, Comedy Central, Lionsgate, MGM, MTV Networks, National Geographic, Paramount, PBS, Sony Pictures Television, and Warner Bros. Television Group.
---
Discussion:
Disney-ABC Partners with Hulu to Stream Programming
---