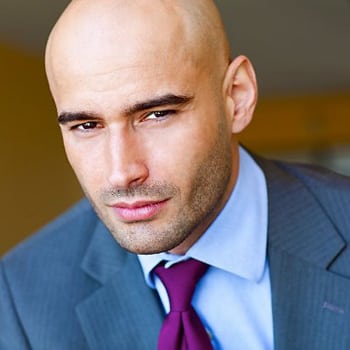 (SoapOperaNetwork.com) — According to ABC Soaps in Depth, "General Hospital" has cast actor and model Christian Monzon in the recurring role of Eddie Cabrera – the onscreen husband of Delores Padilla (portrayed by Rebeka Montoya). While the character had been discussed on numerous occasions for several months, it wasn't clear if he would ever be seen. A first airdate is set for the week of April 16.
Before joining "GH," Monzon appeared in episodes of several television series including "Law & Order: Special Victims Unit," "CSI: Miami" and "CSI: NY," "The Closer," HBO's" Entourage" and most recently Showtime's "Shameless." In 2010, he appeared in the series finale of "Dollhouse." He can also be seen in episodes of the 2008 online series "Hot Hot Los Angeles," which can currently be viewed  for free on Hulu.com. The actor is also known for his appearances in Dolce & Gabbana ad campaigns.
As part of Wyndotte Street, a production company that provides original online music and comedy, Monzon has starred in several shorts that he either wrote or helped produce such as "Naked Man," a comedy series where he portrays a naked superhero (no worries, they blur out everything below the waste), and "Wyndotte Presents: (I'm At Work)," a sketch comedy following life within the walls of an office building.
Trailer of "Naked Man"