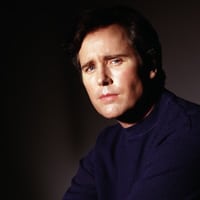 (SoapOperaNetwork.com) — Michael E. Knight will be back delighting fans this February. Knight has been cast in The Blank Theatre Company's west coast production of "The Cost of the Erection."
Aptly titled, "The Cost of the Erection" is a oft-time comedic tale about a wealthy woman who, in an effort to revive her marriage, forces her architect husband (played by Knight) into a face-off against a younger, hotshot architect to design the exclusive Manhattan space she purchases. The Jon Marans play is directed by Daniel Henning and will play at The Blank Theatre Company's 2nd Stage Theatre in Hollywood. Henning is the founder of the award winning Blank Theatre Company. Joining Knight on stage is Robin Riker (who has appeared on several soaps including "The Bold and the Beautiful" and "Days of Our Lives"), as the wealthy wife, James Louis Wagner, as the young architect, and Kal Bennett.
The play will make its Hollywood debut with preview performances beginning on Saturday, February 4. The official opening night will be on February 11. Performances will continue every Thursday, Friday, Saturday and Sunday through March 18. Tickets range from $26.00 to $30.00. For more information on tickets, location and the play visit www.TheBlank.com.
In the meantime, enjoy a sneak peek of "The Cost of the Erection" in the video below: