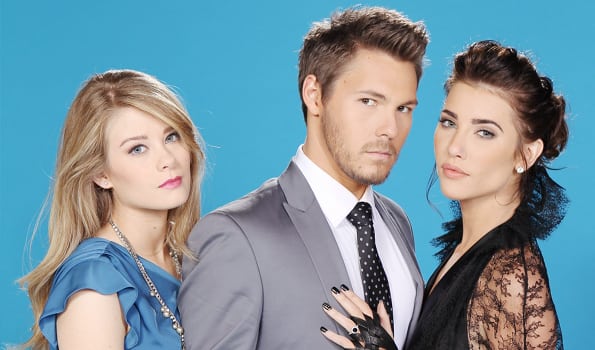 It's not easy being "The Bold and the Beautiful's" Liam Spencer, a man whose heart has flipped back and forth between Kim Matula's Hope Logan and Jacqueline MacInnes Wood's Steffy Forrester for the better part of two and a half years. And that's what makes receiving an Emmy nomination in recognition of the tough work all the sweeter for portrayer Scott Clifton, who for the first time has been nominated in the Outstanding Supporting Actor category as opposed to the Outstanding Younger Actor category he's been in five times (and won once, in 2011).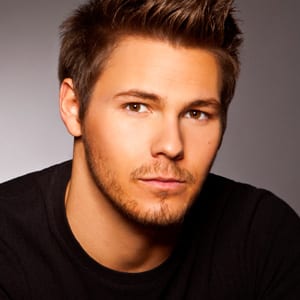 "Today was a really big deal for me, because… I always kind of operated under the very reasonable assumption that once I was old enough to be in this category, I didn't have a shot in the dark at even getting nominated," he reveals. "[The Younger Actor category] is so valuable, but I feel like the competition is a lot harder in this category, and it means more to me to be recognized as a supportive actor. Because of the medium we're in, it's an ensemble cast, and I think there's nothing more important than being an actor who's supportive of other actors. If I were to be recognized for anything, I would want to be recognized for that. So this is really special to me."
Especially because, as we mentioned before, playing Liam doesn't appear to be an easy task! "The day to day things that I have to do can seem monotonous, 'Oh, he's going back to Hope, he's going back to Steffy,' and that's hard for an actor to justify in a way that it makes me seem likeable and relatable," he admits. "But then, you have to keep in mind that I am so blessed with faith on this show from our writers and director and producers — more than should reasonably be given to any actor from any storyline — and they give me such good material, that I'm able to choose and select down for nominations like this."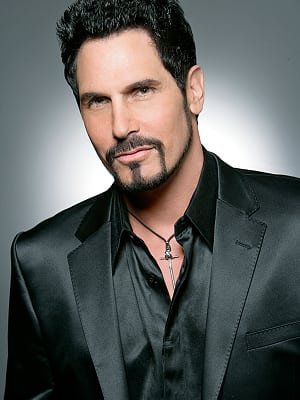 And speaking of choosing material to submit for the Emmy race, Clifton says that narrowing it down to the episode he submitted — in which Liam, donning tattoos and underwear, calls up to Hope on the balcony and later gets choked by Don Diamont's Bill Spencer — was a difficult decision. "There were other scenes with Bill that are more conversational, which I thought [were] nice, subtle, but what I think are nice moments are not necessarily the kinds of things that other people are going to appreciate when it comes to Emmy voting," he explains. "So I got a lot of good advice. Our producers, even my parents, people kind of weighed in and said, 'No, you need to do that one, the one with the underwear.'"
With all of the dramatic moments and facial expressions that take place within any given year on a soap, you'd think that the actors — especially someone like Clifton, who's known for his humor — would crack up. But surprisingly, the actor says it's a rare occurrence. "For the first time in a long time yesterday, I had a scene with Kim, and I fucked up the take because I laughed. That happens so rarely!" he exclaims. "I've gotten so used to not doing that, even though you think it would be very easy."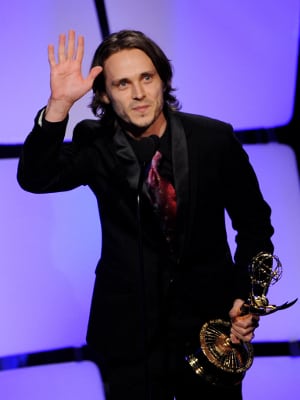 That being said, he tries not to get too caught up in the drama. "I don't think you appreciate the highs unless you have the lows, and you don't appreciate the lows unless you have the highs," he explains. "And when we can break up these really intense dramatic beats by moments of levity, I think as an audience, I know that I appreciate those dramatic beats all the more."
As for his Emmy nomination, Clifton leans on the side of humor and jokes that there's only one reason he made it into the race and has a shot at winning: Jonathan Jackson (Lucky Spencer, "General Hospital") isn't running! "He's unbeatable!" the actor exclaims. "He's fantastic."
To find out if Clifton will take home the award, be sure to tune into the 40th Annual Daytime Entertainment Emmy Awards being broadcast on HLN on Sunday, June 16.