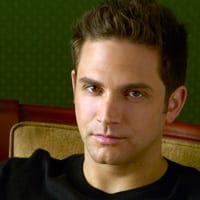 (SoapOperaNetwork.com) — A look at what's happening on "General Hospital" during the week of January 23, 2012.
THIS WEEK ON: GENERAL HOSPITAL
Michael presses for answers. Matt meets Maxie's new roommate on Tuesday, January 24. TJ upsets Molly. More mystery and intrigue at Wyndemere. The truth about Maxie's "stalker" is revealed. Elizabeth's apparent plans unnerve a jealous Matt. Luke disappoints Tracy. Edward confronts Luke on Thursday, January 26. Olivia questions Lulu's drinking habits. Dante and Olivia have a heart to heart as Tracy and Lulu do the same. On Friday, January 27, Lulu confronts Luke with a question after Maxie hits her with a few unsettling truths.
The Inside Story: Love and Mob Wars Go Together Like…
Jax propositions a woman Sonny cares about on Monday, January 23. Carly blames herself after learning what Sonny has done. Kate's sudden travel plans perturb Sonny. Johnny and Anthony butt heads. Anthony visits Sonny with an ultimatum. Sonny fills Jason in on their dilemma. Johnny takes advantage of the moment and makes a pass at Kate that is a little more troubling than flattering. Carly's concern for Johnny does little to mask her attraction to him. Sonny demands the truth from Kate.
A Closer Look: Moments of Truth
Patrick questions Robin about her HIV status. Meanwhile, Jason and Sam turn to Dr. Lee hoping to get the answer to their biggest question. Elizabeth picks up on the anxiety between the pair. Sam takes action to fight her demons. Jason and Robin have a heart to heart. Sam and Jason lean on each other as they wait for answers. On Wednesday, January 25, Sam's moment of peace comes to an abrupt halt courtesy of a hormonal Alexis. Jason comforts Sam. Spinelli tries to cheer up Sam. Sam, Jason and Robin receive unsettling news.
GH ALERTS: WEEK OF JANUARY 30, 2012

Tracy and Edward are delighted by what Michael has to say.
Olivia learns more about Maggie's past with Steven.
Dr. Lee has the news Jason and Sam have been waiting for.
Robin and Mac talk about the future.
Maxie, Matt, Sonny and Shawn struggle with jealousy.