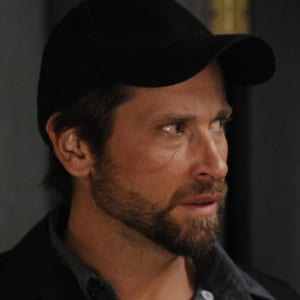 (SoapOperaNetwork.com) — A look at what's happening on "One Life to Live" during the week of December 26, 2011.
THIS WEEK ON: ONE LIFE TO LIVE
Starr pays Rick off on Wednesday, December 27. Cutter hopes Kim will help him. Clint and Viki work out their true feelings. On Friday, December 30, Delphina warns John that Llanview will soon be plunged into darkness.  And the town's power grid goes haywire on New Year's Eve. On Monday, December 26,  "One Life to Live" will air an encore presentation of the August 30, 2011 episode where Victor is murdered in cold blood, Shane becomes angry Jack hasn't paid for Gigi's death, and Nora asks Bo his feelings about raising their grandchild.
The Inside Story: Back from the Dead
Rex and Gigi awaken in one another's arms on Tuesday, December 27. Shane receives the shock of his life when he comes face-to-face with his mother. Rex asks to see Aubrey and, on Thursday, December 29, breaks the news to her that Gigi is still alive. And Rex has a surprise for Gigi.
A Closer Look: Justice Served
John tells Blair, Todd, and Téa that Neela turned Jack's confession over to the police on Wednesday, December 28. Jack is left stunned after encountering Gigi. Todd vows to make Neela pay for her actions. Gigi remembers what was on the cassette tape. Natalie and John makes plans to discuss their relationship. John and Téa butt heads over Jack's guilt. Todd and Blair stand by their son. And on Thursday, December 29, Todd has second thoughts about Téa representing Jack.
OLTL ALERTS: WEEK OF JANUARY 2, 2012

The town of Llanview is plunged into darkness and things will never be the same.