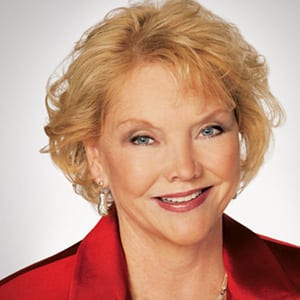 (SoapOperaNetwork.com) — A look at what's happening on "One Life to Live" during the week of December 12, 2011.
THIS WEEK ON: ONE LIFE TO LIVE
Stacy spies on Rex and Viki on Monday, December 12. Aubrey hopes to surprise Rex when he comes home. Shane tells Rex that he's okay with Aubrey spending time with them. Stacy has another flashback. At the Bon Jour, Viki encounters Charlie, who gives her words of encouragement on Tuesday, December 13. Meanwhile, Clint is torn between Kim and Viki. Kim urges Clint to make up his mind, and afterward runs into Rama. Elsewhere in Llanview, Ford and Jessica go shopping for a tree, as do Shaun and Vivian. And later Shaun reveals what he was going to give Vivian for Christmas.
The Inside Story: Getting Away with Murder
Téa is taken aback to learn Tomas confessed to her husband's murder on Monday, December 12. Todd makes some cryptic comments to Téa. Natalie and John continue to dance around their feelings. Suspicious of Todd, Téa watches Blair and Dani try to cope with her brother's confession. Todd and Starr discuss Blair and Rick on Wednesday, December 14. Natalie and her crew confiscate Blair's computer, and later presents her findings. On Thursday, December 15, Todd tells Jack that he knows what he did, and attempts to cut a deal with him. John and Téa outsmart Calmar. By Friday, December 16, Todd spends time with his family. Natalie talks to Jessica about John while decorating the Llanfair Christmas tree together. John accompanies Téa to the hospital when it appears as if her unborn child might be in danger. And John doesn't have time to talk to Natalie.
A Closer Look: Star Power
Roxy, Shaun, Destiny, and Nigel makes plans to protest the cancellation of the long-running soap "Fraternity Row" on Monday, December 12. Destiny is affected while holding Liam. Later, John makes an admission to Liam and asks Natalie to move in. On Wednesday, December 14, Bo, Nora, and Matthew return home to find David waiting to greet them. Matthew needs to talk to his big brother alone. Bo tries to lift Nora's spirits about the baby situation. At the same time, Roxy thinks David is the key to saving her soap. Destiny and Matthew have it out over the baby. Bo and Nora reach a truce with Phylicia and Richard. Roxy and Shaun come up with a plan to persuade David to join their side. By Friday, December 16, Bo and Nora ask Matthew what happened. Roxy interrupts David's interview with Blanca Morales about his new film. David finally gives in to Roxy's demands. But will her good news come too late?
OLTL ALERTS: WEEK OF DECEMBER 19, 2011

Roxy awakens in an altered state of reality.
Clint decides between Kim and Viki.
David supports his best friend Viki.
The truth about Stacy finally comes out.
Jack asks Todd to spend Christmas with the family.