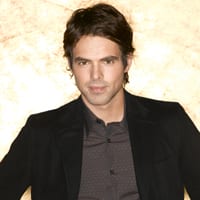 (SoapOperaNetwork.com) — "General Hospital" DVR Alerts for the Week of December 26, 2011.
GENERAL HOSPITAL: DVR ALERTS
Monday: (Encore Presentation; Original Airdate of 8/26/2011) Sam makes an important decision. Patrick and Matt fight over an upcoming surgery. Carly clutches as Michael takes Sonny's side.
Tuesday: Sam and Patrick exchange supporting words about family and marriage. Dante catches Delores in the evidence room again. Carly gets Shawn a a dog.
Wednesday: Sonny flexes his verbal muscles with Anthony and Johnny. Michael visits Carly. Olivia tries to save Lulu's cooking.
Thursday: Elizabeth and Maggie discuss their relationships. Tracy calls out Lulu. The Woman in White leaves a message for Ethan.
Friday: Sam has a nightmare. Robin and Patrick share a loving evening with Emma. Everyone gathers at the New Year's Eve Metrocourt bash.