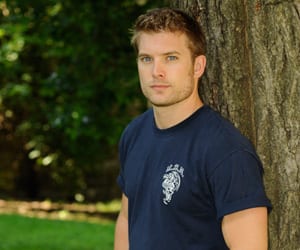 (SoapOperaNetwork.com) — A look at what's happening on "One Life to Live" during the week of November 14, 2011.
THIS WEEK ON: ONE LIFE TO LIVE
Jessica expresses her guilt about keeping Natalie in the dark about Liam to Ford. On Tuesday, November 15, they realize they are falling for one another and give into their true feelings. Elsewhere in Llanview, Blair overhears Tomas talking to Calmar on the phone. By Friday, November 18, Todd and Baker put their plan in motion. Tomas and Téa are happy for each another. And later Tomas encounters someone unexpected. Also, Rama and Vimal talk to the police about the fire at The Sun, Neela urges Jack to turn himself in, and a beloved couple gets married in an impromptu ceremony on Tuesday, November 15.
The Inside Story: I Do?
Roxy is unable to hold her tongue at Natalie and Brody's wedding on Monday, November 14. Natalie remembers what Jessica told her. At Llanfair, Tina searches for doggie David Vickers, and makes an interesting find. Later, she crashes the wedding with her discovery. Will Natalie and Brody still tie the knot? John encounters Nigel when he arrives at Llanfair to tell Liam good-bye. On Tuesday, November 15, Natalie arrives at a decision. John finally learns the truth. Brody takes drastic action as his world crumbles around him. Natalie and John's happiness is short-lived however, as they are forced to act fast to save their son. And Jessica, Ford, Viki, Clint, Shane, Nigel, and Roxy come together as a family to rally around John and Natalie on Thursday, November 17.
A Closer Look: Letting Go of the Past
Cutter locates Stacy at airport just as she is about to buy a plane ticket to Brazil on Monday, November 14. Cutter is moved when says she wants her old life back, and persuades her to let him go with with her to see Dr. Fascinella. Later, Cutter bumps into Rex, who briefly locks eyes with Stacy. By Wednesday, November 16, Cutter talks Stacy into staying on the plane, and opens up about his past. Meanwhile, Rex discovers information about Cutter's lady friend, and buys a plane ticket. Aubrey worries about Rex, and goes with him to Rio. At the same time. Cutter encounters a familiar face while at the doctor's office. Rex confides in Aubrey, and the pair soon arrive at the same office on Friday, November 18.
OLTL ALERTS: WEEK OF NOVEMBER 21, 2011

John and Natalie have a run-in with Brody.
Todd goes to great lengths to get what he wants.
Rex encounters Alex Olanov while in Rio.
Bo and Nora spend Thanksgiving with Matthew.
Someone in Llanview dies.