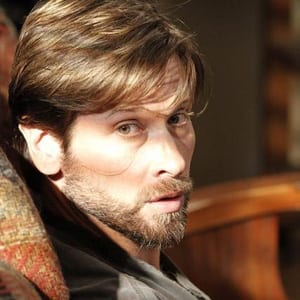 (SoapOperaNetwork.com) — "One Life to Live" DVR Alerts for the Week of November 28, 2011.
ONE LIFE TO LIVE: DVR ALERTS
Monday: Natalie and John plan to discuss their relationship. One Llanview family will never be the same. The Evans family Thanksgiving dinner hits a snag.
Tuesday: Todd cozies up to Blair. Rick's blackmail attempts result in consequences for a member of Starr's family. Todd tells Viki that Tomas may have killed Victor.
Wednesday: Viki asks Todd how he feels about their brother's murder. Viki and Clint share a tender moment. Roxy lets the cat out of the bag.
Thursday: Todd makes a discovery about Jack. Aubrey and Rex kiss, as does another unexpected couple. Shane meets Neela.
Friday: Someone realizes that something is not as it seems to be. Is Jack's attitude toward Todd finally starting to soften? Neela is shocked by what she learns.