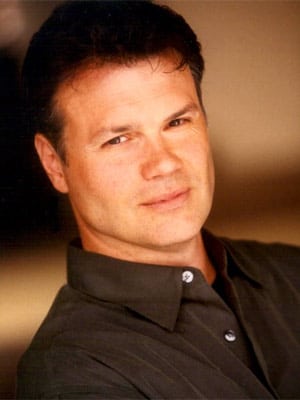 (SoapOperaNetwork.com) — John Loprieno who, alongside co-star Andrea Evans, recently reprised their roles as Llanview's former supercouple Cord and Tina Roberts on "One Life to Live," talks about his return to the show and what the future holds for both him and Cord.
In a new interview with the Ventura County (California) Star, Loprieno comments that when he was asked to come back to the show before it ends production on its ABC run on November 18, he jumped at the chance. "I said, 'Yes, it would be fun to see everyone and say goodbye," he reveals.
Unlike his other returns in recent years, which the actors says "More often than not, [were] either for a wedding or a funeral, and I would sit in the back, and they would kind of pan the camera across me" and only lasted a couple of episodes, his most recent stint has proven somewhat more involved.
"It turned out to be a much bigger cameo than I thought it would be. It was fun. It was great to see everybody and work with (actress) Andrea Evans again," he states in the interview. Since October, Loprieno states that he has already taped 13 episodes, traveling to "One Life to Live's" New York City studios from his home in California, where he also teaches acting at Moorpark College. He also will be directing auditions for the school's rendition of the musical "Chicago," which he will direct, and has several writing projects currently in the works.
As for his future with "OLTL" when the show switches production from ABC to Prospect Park in the near future, Loprieno says that he is open to the possibility of returning to Llanview once again, stating "It will be interesting to see how it evolves. There were a couple of people who asked me if I'd be interested in going back on, and I said, 'Hey you never know.' Sure, depending on the circumstances and my school schedule."
In the meantime, Loprieno assures "One Life" fans that "Cord and Tina fans will be happy," with the way the show wraps up the characters latest storyline.
Click here to read the full interview.