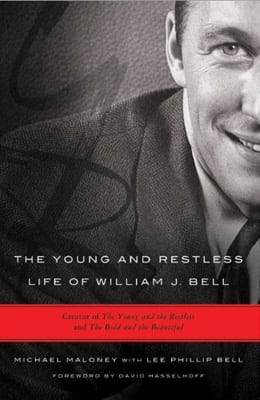 In honor of the combined Emmy wins for "The Bold and the Beautiful" and "The Young and the Restless," the e-book version of the popular biography "Young and Restless Life of William J. Bell: Creator of The Young and the Restless and The Bold and the Beautiful" is on sale!
Originally marked at $14.99, both the Nook Book and the Kindle version of the biography are now being offered for just $3.99.
"[It's] a beautiful dedication to Bill and the pioneering legacy of the Bell family," says Frank Valentini, executive producer of "General Hospital" and Emmy-winning director of "One Life to Live." "Their endless commitment, passion, and creativity have left an indelible mark on the genre."
Visit Amazon and Barnes and Noble for the discounted e-book.