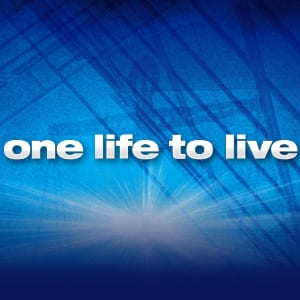 (SoapOperaNetwork.com) —  With several former cast members, whose characters are currently incarcerated in Statesville Prison for various crimes and offenses, many "One Life to Live" fans have been left wondering what the show has planned for them.
As we previously reported, those currently serving out their time at the jailhouse and likely returning to the canvas are Lindsay (Catherine Hickland), Troy (Ty Treadway), Cole (Van Hughes), Hannah (Meghann Fahy), Mitch (Roscoe Born), and Allison (Barbara Garrick).
Peter Austin Noir, who has played various dayplayer characters on the show on and off since 1987, returns in early January, this time as a convict named Johnny Rocket.
In a video the actor uploaded to YouTube, he gives fans a sneak peak at his character's scenes, which feature him in prison garb, surrounded by other inmates, sporting a bloody, bandaged arm. So could a jailbreak be in order with several of Llanview's biggest criminals? Tune in to find out!
Noir's scenes, which were taped Thursday, November 10, will air January 3. Hickland was also back on set taping scenes this week. On Wednesday (November 9) she posted on Facebook "GR8 1st day at 'OLTL' today In spite of being gobsmacked by a wicked cold. @hbsguya [Hillary B. Smith, Nora] looked gorgeous! Good2B w/cast& crew!"
You only have "One Life to Live," so why spend it in jail? Watch out Llanview! Prison is coming to getcha!