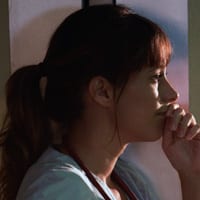 (SoapOperaNetwork.com) — A look at what's happening on "General Hospital" during the week of November 28, 2011.
THIS WEEK ON: GENERAL HOSPITAL
Olivia and Maggie both extend invitations to Steve. Steve and Olivia have a talk. Lucky's visit gives Elizabeth hope for their future on Tuesday, November 29. Ethan interrupts as Maggie and Lucky are getting acquainted. Maggie's reveal unleashes Elizabeth's rage. On Wednesday, November 30, someone is watching from afar as Johnny looks for answers from Abby about the violence going on at his strip club. Michael wants to broker a deal with Tracy. With Kate's help, Sonny finally is able to go into his old home in Bensonhurst on Friday, December 2. Ethan and Alexis search for Molly at Wyndemere.
The Inside Story: Seasons of Change
Patrick and Robin make time for romance – as do Matt and Maxie – but Lisa's final act is clearly still on each individuals mind on Monday, November 29. Lulu and Dante discuss his career. Patrick covers up crucial evidence in Lisa murder. Robin is overcome with emotion as she honors Stone. Mac discovers his distraught niece and the pair have a heart to heart about Stone and Lisa. Maggie attends to Emma when Patrick brings her in. Robin receives important test results. Will the results change her life? Mac turns to Alexis for help with his girls. Dante is assigned a new partner. Anthony interrupts Johnny and Delores' "official" business. Dante reveals the suspect pool for Lisa's murder has grown. Robin makes a difficult decision after Monica confronts her about the fallout from Lisa's murder. Lulu is at her breaking point when she realizes Dante is back in the line of fire.
A Closer Look: The Toll Taker
Sam tries to calm an emotional Jason. Jason and Sam cling to each other in bed but things are not the same. Carly calls Shawn out on his true motivation. The arrival of Franco's gift puts the brakes on the pairs flirtation. Jason and Sam try to ignore the distance between them. Shawn, Carly and Jason view Franco's DVD. Franco leaves his mark on the streets of Port Charles. Sam later walks into a potentially dangerous situation on those same streets. On Thursday, December 1, Jason has a difficult time keeping it together as he and Sam try to decipher the message in Franco's grafitti work. Sam comes to a realization about the message. Carly asks Shawn an important question.
GH ALERTS: WEEK OF DECEMBER 5, 2011

Patrick misinterprets what Robin is saying.
Carly has a new roommate.
Sam breaks down to Michael.
Sonny and Kate turn up the heat.
Mac rounds up the suspects.