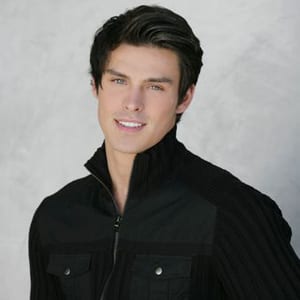 (SoapOperaNetwork.com) – – A look at what's happening on "The Bold and the Beautiful" during the week of November 7, 2011.
THIS WEEK ON: THE BOLD AND THE BEAUTIFUL
After learning the truth from Steffy, Liam can't keep his mind off Hope. Thomas reveals his new line to someone he trusts. Later, Ridge doesn't respond to them well. Thomas and Hope begin a relationship together and share a kiss. Steffy encourages Thomas to keep pursuing Hope. Thorne and Taylor talk about their relatiopnship. Rick and Amber reminisce about their first kiss. Dayzee does all she can to make Veteran's Day special.
Monday, November 7 – Hope is made aware that she has a new ally and romantic suitor; Steffy is forced to face the consequences of her actions.
Tuesday, November 8 – Torn when it comes to matters of love, Liam searches his heart for answers; Amber delivers an unexpected proposition to Rick.
Wednesday, November 9 – Hopeful for some understanding, Liam makes an unforeseen admission; Hope shocks Brooke with news of her new relationship with Thomas and their kiss.
Thursday, November 10 – Brooke attempts to enlist Katie to help her keep Liam and Hope together; Thomas and Steffy conspire to keep Liam and Hope apart.
Friday, November 11 – Thomas is joined by Dayzee, Marcus, Oliver, and Hope at Dayzee's Cafe where they celebrate the men and women of the U.S. Armed Forces. Country singer Beau Davidson performs for the troops.