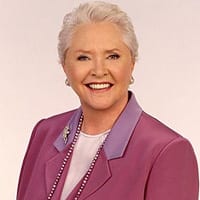 (SoapOperaNetwork.com) – – A look at what's happening on "The Bold and the Beautiful" during the week of November 14, 2011.
THIS WEEK ON: THE BOLD AND THE BEAUTIFUL
Nick gets a surprise while in the Jackie M steam room. Stephanie wonders if Pam is going off the deep end again after they argue. Pam vents her long-kept animosity towards Stephanie to Jackie, who then uses the situation to her advantage. Stephanie finds information that uncovers what Eric has been hiding from her. Hope and Thomas grow closer. Ridge and Brooke give Hope conflicting advice. Katie tells Liam he should divorce Steffy. Thorne increases his efforts to win Taylor.
Monday, November 14 – Liam tries to intervene when Katie calls Steffy out; Thomas and Hope share an intimate moment as the Veterans Day party winds down.
Tuesday, November 15 – Bill and Nick pressure Jackie into merging Jackie M with Spencer Publications; A recently dumped woman sets her sights on a new man.
Wednesday, November 16 – Hope asks a simple yet complicated question of Liam; Stephanie confronts Jackie about her covert relationship with Eric.
Thursday, November 17 – Ridge interrupts Hope and Liam's private conversation; Jackie pulls a hesitant Nick into her scheme to get Jackie M on track.
Friday, November 18 – Thomas tries to get Hope to forget about Liam and concentrate on him; Pam and Nick strike a deal and seal it in an unusual way.