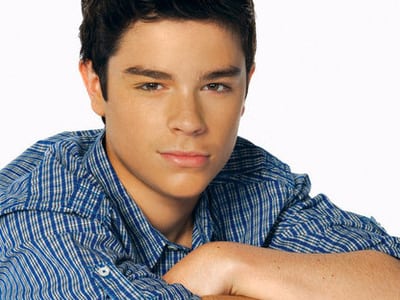 (SoapOperaNetwork.com) — "One Life to Live" tells its Thanksgiving story this year from a unique point-of-view. On Wednesday, November 23, the still comatose Matthew Buchanan (Eddie Alderson) narrates the tale of how the residents of Llanview are celebrating Thanksgiving 2011.
As we first reported in October, after a number of weeks of the absence of his character from the canvas, Alderson recently returned to "One Life" studios to tape more scenes to air this month. When Matthew "returns" to the screen, his condition appears unchanged as his parents Bo (Robert S. Woods) and Nora  (Hillary B. Smith) commemorate the holiday at their son's bedside.
Also in the episode, fun and laughter bring some Llanview residents closer together, while others spend the day trying to raise the spirits of those in need of a little thoughtfulness and love, and still others reflect on their history together. However, Thanksgiving isn't all happiness for one family, whose holiday takes a deadly turn, changing their lives forever.