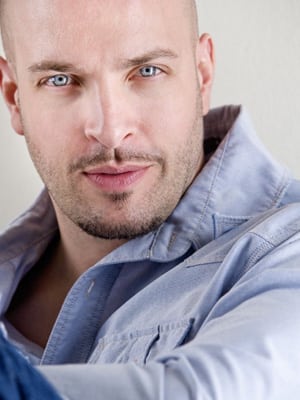 (SoapOperaNetwork.com) — On tonight's episode of CBS' "CSI: Miami," former "General Hospital" and "General Hospital: Night Shift" star Graham Shiels will appear as Michael Galliver, an out-of-work construction worker with no criminal history who, to feed his young family and pay his mortgage, turns to crime.
In the episode entitled "Dead Ringer," Horatio (David Caruso) finds another corpse with missing eyes. While everything points to his nemesis, "The Taunter" – he has an airtight alibi.
"I got to work with the incredibly generous, classy, and talented Emily Proctor for my biggest scene," said Shiels when asked about his appearance on the veteran crime procedural.
In addition to his role on "GH" and "GH:NS," Shiels appeared in episodes of HBO's "True Blood," NBC's "The Event" and ABC's "The Whole Truth." Earlier this year Shiels appeared on CBS' "The Mentalist" as Officer Tom Rowley, who pulls over Patrick Jane (Simon Baker) as Jane's day goes from "bad" to "worse."
"CSI: Miami" airs Sundays at 10/9c on CBS.