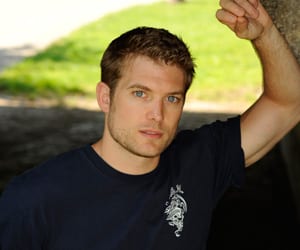 (SoapOperaNetwork.com) — A compilation of Twitter and Facebook posts from the cast of "One Life to Live" following word that Prospect Park was dropping plans to resurrect the show online only five days after the soap wrapped production on its ABC run.
Kristen Alderson (Starr): "Extremely sad sad news… No #prospectpark deal for AMC or OLTL. So many lives affected by this… #RIPoltl"
Hillary B. Smith (Nora): "I want to b careful what I say right now. I am so sad for the fans. I am so sad for all of us who were robbed of the 7 months to plan. I wish there had been more communication. This was not about AFTRA! The guilds and unions were talking. The endings were changed to accomodate the move. I wish they would have left us alone. So sad!!!! no, I believe they did what they could, just had no idea what a soap cost. Don't hate them for ignorance. Endings were changed! So unprofessional. You will al still be satisfied. The ride to the end is still worth it!!! I promise. Meanwhile, LONG LIVE VENICE!!! no but ABC chose this deal. It was on the interrnet. I still feel that ABC will regret this decision. I love you all! I m sorry! But the show is worth the ride. Enjoy through January!!!
Mark Lawson (Brody): "Sorry to hear Prospect Park was unable to pull it off. A sad day today for all the fans. A sad day for all of us who were part of the One Life family. But I know we all brought our best these last few months and can be proud of how we finished the game. Thanks OLTL for all you taught me."
Michael Easton (John McBain): "I'm sorry to say it's done. Still Much to be thankful for. Happy Thansgiving. I love you all. MY THOUGHTS ARE WITH ALL OF YOU TONIGHT…I know how disappointing this news is to many of you. We tried to fight the good fight, we fought to the end to get the ratings up, but it wasn't enough. We're sorry we let you down. I just wanted to thank you all for the years of kindness, love and support you've shown me and my family. If you get a chance at some point, maybe say a prayer for the wonderful crew members of "One Life To Live", many of whom are supporting large families, that they may find work soon. God Bless. Happy Thanksgiving."
David A. Gregory (Ford): "So sad to hear. Again, thank you everyone for all your support… Keep watching! Its gonna be a great finale week starting January 9th."
Robin Strasser (ex-Dorian): "I know NOTHING about Prospect Park's purported pick-up-or- drop out of #OLTL-I depend on SOD+SID+other postings. If I knew-I'd tell YOU. I'm rooting Prospect Park finds the funding, even if I was not picked to be a start-up contract player. Hoping good things happen for ALL. Sad+disappointed-tho not surprised. Statement sounds a bit blame game- Actors/Directors/Writers terminated by ABC were amped 2 rock 4 PP! I believe OLTL actors who accepted PP offer from git-go would've knocked it out of ballpark right through last tape day-even without that. #OLTL cast: talented, smart, great looking, edgy, uniquely+singularly creative. How much do I admire and miss them?-let me count the ways."
Shenaz Treasury (Rama): "OLTL ended, Im so bummed. Now I may really need to be in LA."
Jerry verDorn (Clint): "Hello everybody.Thank you all for your kind birthday wishes. I enjoyed the day prepping for the Thanksgiving Feast. Much to be thankful for and a little something to grumble about. Don't blame Prospect Park but rather blame the economy. They lost some financing that was too hard to replace. Start-up money is near impossible to find these days. Who knows what may happen. I guess my birthday present this year is retirement. Love to all."
Kelley Missal (Dani): "Just saw the news that #OLTL won't be moving on to the Internet after all. so sad but at least they gave it the chance it deserved!!"
Matt Walton (ex-Eli): "My heart goes out to my #AMC and #OLTL alumni. What a backwards world we live in right now. A bold response is coming soon."