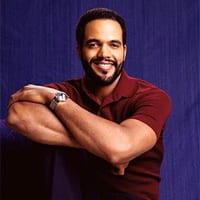 (SoapOperaNetwork.com) — "The Young and the Restless" Episode Recap – Friday, October 14, 2011.
IT HAPPENED TODAY…
Outside, Katherine spotted Harmony in her car. While looking at the car, she noticed that the person was living out of her car. Harmony, who was putting make-up on, looked up and their eyes connected. It was clear that Katherine didn't know who she was.
Tucker was with Sofia holding Moses, when the doctor came in. Sofia let her know that Tucker was aware of the paternity test. When she stepped out, Tucker asked Sofia who she wanted the baby to belong to. Meanwhile, Neil, who was with Devon and Lily, asked how his talk with Tucker went. Devon said that he accepted apology, but it didn't change who he was. Lily, listening to the conversation, was in agreement, clearly thinking on her situation with Cane. Neil told Lily to trust her instincts. When he received a call from the hospital, he shared the news that he was headed there regarding the paternity test.
At Crimson Light, Phyllis sat down with Malcolm. He showed her a picture of Moses. As she looked at it, she asked him if he was still mad at her. He told her that he wasn't pleased but had other things on his mind. She pressed him to tell her what was going on. After promising not to blab, Phyllis found out that a paternity test was going to be done. She also learned that Neil and Sofia had an affair together. Phyllis talked up Malcolm, telling him that he should be the baby's father. While he worried that the baby wouldn't be his, Phyllis continued to give him hope.
Chloe learned that the tests that were one on Delia showed positive signs to do the bone marrow transplant. When the nurse left, Chloe commented on Billy not being there for her. Victoria told her that she was doing fine on her own. Chloe thanked her for being there with her. As for Billy, he was in the trailer with Kevin, grilling him about Victoria. He wanted to know if she mentioned anything about divorcing him. Kevin said not specifically; but she did want to move on. When Billy started to ask Kevin to do him a favor, Kevin said he was already too in deep as it was. Victor arrived, giving them the news that Delia's bone marrow transplant would take place today. He once again threw his weight around, telling Billy that once she was healthy, he could remove himself from their lives.
While Tucker cheered Sofia up regarding the paternity, Devon and Lily also did the same for Neil. When Devon asked Neil how things would be if Sofia wasn't with Malcolm, he quickly stopped the topic; pointing out that Sofia was with Malcolm. Lily and Neil were heading out when Katherine showed up, wanting to talk to Devon. Devon was reluctant to let her in but did so. She didn't want him to miss out on his chances at his dream, but he wanted no part of her. She stressed that she wasn't using his career opportunity as a way to get even with Tucker. Katherine told Devon that they were family and that she wanted to make things right. When he compared her to Yolanda/Harmony, she said they were nothing alike. He told her that she stopped by also, to apologize. He showed her a picture of her. Katherine realized the woman she saw in her car was Devon's mother. She vowed to regain Devon's trust in her.
Tucker saw Harmony applying for a job at Gloworm. He claimed that he wanted to make it up to her. His way of making it up was by writing a check. When he handed it to her, he told her that he wanted her to leave town immediately. Harmony was peeved that he was trying to get her out of town so he can have Devon to himself to make things right. Tucker didn't deny that he wanted to spend time with Devon. Harmony refused to be bought, telling him that all the money in the world that he had couldn't compare to the love that she had for her son. She tossed the check back in his face and walked out.
Kevin was at the hospital; so was Billy; both in separate rooms. Dr. Larson expressed her un-easiness regarding the nature of performing the bone marrow transplant. She asked Victor and the assisting doctor to leave the room so she could talk to Billy alone. She asked him if he was there against his will. Billy said he did everything just to get there to save his daughter's life. Victor, meanwhile, told the assisting doctor to make sure that Billy didn't leave the room or that anyone came to see him.
Lily once again ran into Cane in the park. He hurriedly ended a phone conversation. Lily soon deduced that Cane was talking to his father. She stressed how he once again is lying to her. She started to rethink her decision of letting Cane spend time with the twins, afraid that once again he'd put them in danger.
Phyllis went to the hospital with Malcolm and saw baby Moses. Sofia shared with Phyllis that she named the baby after her father. When Phyllis left to get coffee, Sofia realized that Malcolm shared the news of the paternity. When Malcolm commented that he knew she wanted Neil to be the father, she told him not to think that way. Malcolm shared his love for the baby. He went over to hold the baby with Sofia. At that moment, Neil walked in, witnessing the scene.
Kevin was dismayed at having to continue playing along with the ruse of having the bone marrow surgery. Chloe came in to check on him. She bought him a thank you gift, which made Kevin feel worse, especially when Victoria wheeled Delia in to see him, handing him a picture she drew of him as a hero. Billy, in the meantime, woke up to Victor's presence in the hospital room. Billy commented how Victor was protecting Victoria by purposely denying him being with his own child. Victor showed lack of care, though, pointing out that once Delia was better, he wanted Billy out of town for good.
Katherine went back to Harmony's car to meet with her. She asked if she had a place to stay. Harmony was leery of her, telling her she didn't need her charity. Katherine revealed that she knew who she was, and wanted to help her. Devon went to Gloworm to get something to eat and bumped into Tucker. Tucker wanted them to have lunch. When Devon spotted the check, he deduced that Tucker tried to buy Harmony off. Tucker said that he was merely showing generosity. Devon laughed at his comment, telling him to take his money and shove it.
A musical montage played as Delia and Kevin smiled at one another. Victoria bumped into Victor, who was still lurking about at the hospital. Cane pleaded with Lily to see the twins, as she walked away. Also at the hospital, Malcolm handed Moses to Neil, who was revealed to be the baby's father. Meanwhile, Katherine opened up her home to Harmony.
On the Next The Young and the Restless…
Avery begs Adam to help Sharon
Phyllis questions Nick and Avery's sudden closeness
Malcolm crushes Sofia by asking for a divorce