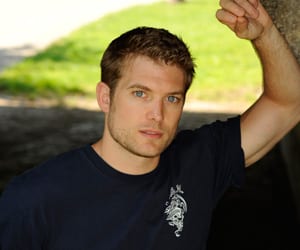 (SoapOperaNetwork.com) — "One Life to Live" Episode Recap – Friday, October 28, 2011.
IT HAPPENED TODAY…
Cutter works hard to convince Kim's friend to go to Rex's party. She bucks against the idea of going in costume. Covering his own mercenary plans, he tries to reasons with her. When she emerges in costume, she looks beautiful. Cutter's blown away. At EOD, Rex is face-to-face with her. Rex, Shane and Aubrey prepare for the party. Rex fixes Aubrey's costume and they are both surprised by the tiny spark they feel.
Roxy tells John about how Natalie overheard him at Roxy's on the night he said he didn't love her. Michael also advises John to tell Natalie. As Brody and Natalie prepare for their engagement party, Natalie's troubled by Roxy's hints at a secret about John. Brody's guilty when Natalie presents Liam in a baby seal outfit since his father's a Navy SEAL. They go to drop Liam off with Clint who inadvertently furthers Brody's guilt. At the party, Shane has poignant words about Gigi.
As Cord insists that he and Tina are taking things slowly, Tina shows up in Viki's old wedding dress as her costume for the party. Viki later suggests that Tina not try so hard. Tina suggests that Viki try harder with Clint. Viki protests, for all she knows Clint's still holding a torch for ex-wife, Kimberly Andrews.
Viki offers to stay home with Clint instead of attending Natalie and Brody's party. A letter arrives for Clint from Kim. Tina makes a surprising discovery when she arrives at the party.
On the Next One Life to Live…
Viki and Clint recall their past.
Cord and Tina are alone in the stables.
Sam invites Todd trick-or-treating.