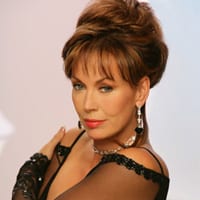 (SoapOperaNetwork.com) – – A look at what's happening on "The Bold and the Beautiful" during the week of October 31, 2011.
THIS WEEK ON: THE BOLD AND THE BEAUTIFUL
Thomas reaches out to Hope as she tries to get her life back together. Ridge continues to wonder if Eric and Jackie are having an affair. Taylor listens to Thorne as he makes a heartbreaking declaration about his life. Steffy confesses the truth to Liam. Jackie grills Nick about his lunch with Brooke and later lets it slip to Owen that she spent time with another man. Amber reacquaints herself with Rick.
Monday, October 31 – Eric remembers the good and bad times he's shared with Stephanie over the years; Taylor interrupts Thorne and Amber to give Thorne an unexpected surprise.
Tuesday, November 1 – Marcus lovingly hints to Dayzee what their future might hold; Brooke and Taylor finally find something to agree upon.
Wednesday, November 2 – Dayzee and Marcus take their relationship to the next level; Eric turns to Jackie for comfort after having a devastating encounter with Stephanie.
Thursday, November 3 – Thomas brings news to Hope as the Logan women attempt to console her heart; Jackie eavesdrops as Ridge ferociously confronts Eric about Stephanie.
Friday, November 4 – Ridge urges Brooke not to interfere in Steffy's marriage; Steffy seeks her mother's love and guidance and admits she's keeping a terrible secret.