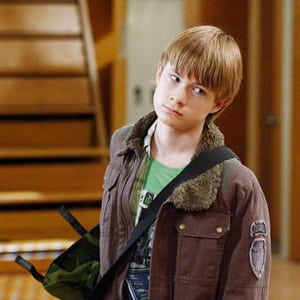 (SoapOperaNetwork.com) — A look at what's happening on "One Life to Live" during the week of October 10, 2011.
THIS WEEK ON: ONE LIFE TO LIVE
Clint tells Viki about his fight with Cord on Wednesday, October 12.  Viki wonders if Clint misses Kim. Clint, however, asks Viki if she is ready to start dating again. Jessica considers telling John the truth about Liam. Dani lies to Téa. And Nate once again tells Dani how sorry he is for hurting her on Friday, October 14.
The Inside Story: Guilty Until Proven Innocent
Téa walks in on a close moment between Todd and Blair on Monday, October 10. Todd contemplates turning himself in. Téa remembers happier times at the cabin. Starr tries to get Jack to confess. Blair's pleas to Tomas fall on deaf ears. Jack has a run-in with Delphina. On Tuesday, October 11, Blair tells Jack she's doesn't believe his story. Téa and Todd wonder if Rex pulled the trigger. Bo is forced to question Rex, who maintains his innocence. Shane threatens to kill Jack if he doesn't admit to his role in Gigi's death on Wednesday, October 12. Blair checks on Todd. Shane has something to tell Bo and Rex. By Friday, October 14, Téa keeps Dani in the dark. Blair leans on Bo to press charges against Shane for threatening Jack. Téa tries to cut a deal with Bo regarding Todd. And Rex and Shane have a father/son moment.
A Closer Look: Gun Shy
Kim confides to her friend that she needs to take care of Roxy and Echo, and later threatens them both. On Monday, October 10, Rex pleads with Delphina to help him. On Tuesday, October 13, Rex learns what Roxy and Echo are up to. Shane discovers the gun, and remembers the night of Victor's murder. Aubrey learns Cutter never turned the gun into the cops, and ends their relationship. Echo and Rex fear the worst when they can't find the gun. Cutter schemes to get the Buchanan money back, and tries to blackmail Rama into helping him. Aubrey makes a confession to Bo. On Thursday, October 13, Kim confesses everything to Cutter, and gives him leverage over the Buchanans. Rama comforts Aubrey. By Friday, October 14, Rama threatens Cutter, and confronts Kim. Echo nearly makes a confession to Rex. And Kim's friend awakens from her coma.
OLTL ALERTS: WEEK OF OCTOBER 17, 2011

Victor's killer is finally revealed.
Tina extends an olive branch to Natalie.
Mayor Finn has a fight with Bo.
John wants Brody's gun tested.
Todd and Starr are reunited.