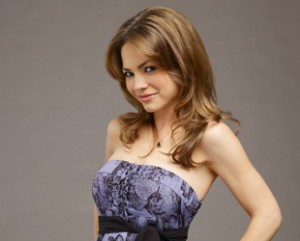 (SoapOperaNetwork.com) — "General Hospital" DVR Alerts for the Week of October 10, 2011.
GENERAL HOSPITAL: DVR ALERTS
Monday: Jason and Sam are enjoying their honeymoon … but trouble looms. Luke surprises Lucky. Steve and Olivia get romantic … and injured.
Tuesday: Franco sets up his next move. Carly tries to persuade Shawn to let her join him for some important business.  Sonny stops Michael.
Wednesday: Lucky and Ethan talk about their father. Tracy visits Anthony at the Metro Court. Patrick celebrates Robin's birthday.
Thursday: Elizabeth breaks down. Kate receives flowers from a surprising visitor. Kristina receives important news.
Friday: Several surprises are in store for the newlyweds in Hawaii. Matt invites Elizabeth to a party. Lulu admits one of her fears.