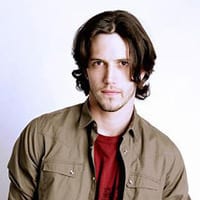 (SoapOperaNetwork.com) — "General Hospital" Episode Recap – Thursday, October 6, 2011.
IT HAPPENED TODAY…
Delores arrives to question Lulu but ends up giving some answers instead.
Michael refuses to give up on the drugs in the warehouse despite Abby's pleas.
Ethan checks in on Lucky and brings the torn portrait of Laura. Meanwhile, Luke prepares presents for each Spencer family member. Ethan faces Luke. Lucky opens Siobhan's letter and starts to read it.
With Spinelli and Matt's help, Maxie commemorates BJ's birthday.
Elizabeth challenges Maxie to put her focus back where it belongs: on Matt. Spinelli witnesses Elizabeth and Matt's growing closeness.
On the Next General Hospital…
Something's not right in Hawaii.
Carly gets a gift for Josslyn.
Michael overhears Carly and Shawn.