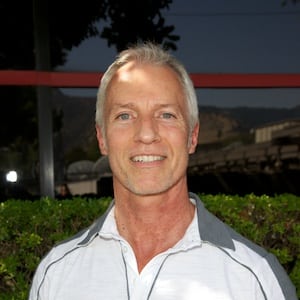 (SoapOperaNetwork.com) — As Soap Opera Network first reported yesterday evening, Lisa De Cazotte has been hired to fill the shoes of the departing Noel Maxam as Co-Executive Producer of NBC's "Days of our Lives." In a statement issued earlier today to the press, Co-EP Greg Meng confirmed that De Cazotte will be joining him as Co-Executive Producer and that, "[Executive Producer] Ken Corday is excited to have Lisa join the 'Days of our Lives' family."
The change from Maxam to De Cazotte is effective immediately.
De Cazotte was the Executive Producer of "Passions" for the show's entire run (July 5, 1999 – August 7, 2008). This reunites her with former "Passions" writers and current  "DAYS" Co-Head Writers Darrell Ray Thomas, Jr. and Marlene McPherson.
De Cazotte began her soap opera career as an intern for "One Life To Live" in the early 1980′s and worked her way up to Coordinating Producer before leaving in 1991 to join "Santa Barabara" as a Producer. When "Santa Barbara" ended in 1993, she joined "All My Children" where she was a Coordinating Producer and later Supervising Producer. In 1996, De Cazotte left "AMC" to help start NBC's new soap opera "Sunset Beach" where she worked as a Producer and Supervising Producer. In 1998, De Cazotte was chosen to be the Executive Producer of another new NBC soap, "Passions." After "Passions" ended, De Cazotte was name the Executive Producer for the second season of SOAPnet's "General Hospistal: Night Shift" (July 22, 2008 – October 21, 2008). In 2009, she returned to "All My Children" as a Producer and worked there for a year.
Maxam joined "DAYS" as a Producer/Director in August 2007. In late 2008, Maxam was promoted to Supervising Producer. Beginning his daytime career with "The Young and the Restless" in 1997 as an Associate Director, Maxam directed a number of episodes at the drama series starting in 1999 until his departure in August 2007 to join "DAYS." He was named Co-Executive Producer along with Meng in June 2011 in what producers called a "reboot" of the series.