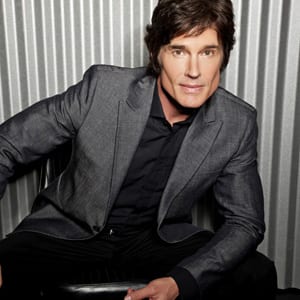 (SoapOperaNetwork.com) – – A look at what's happening on "The Bold and the Beautiful" during the week of October 24, 2011.
THIS WEEK ON: THE BOLD AND THE BEAUTIFUL
Thorne gets frustrated when his ideas for change at Forrester are ignored. Ridge appoints Marcus as the publicity person for the "Hope for the Future" campaign. Katie and Bill's marriage faces more challenges. Amber and Rick meet up at a Halloween party at the beach bar and remember old times. Steffy denies everything when Liam confronts her about keeping him apart from Hope in Aspen. Ridge and Taylor don't believe Brooke's suspicions that Steffy and Bill conspired together. After arguing with Ridge, Brooke goes out to dinner with Nick. Taylor decides whose side she wants to be on – Ridge or Thorne's?
Monday, October 24 –  Liam and Hope have a heart to heart; Brooke gets angry with Ridge when he compares her to his mother.
Tuesday, October 25 – Brooke and Ridge fight about their daughters; Steffy defends herself against Liam and Hope.
Wednesday, October 26 – Nick and Brooke spend some time together; Thorne executes his plan for Forrester.
Thursday, October 27 – Amber and Rick reflect on their past relationship; Thorne loses his temper with Ridge.
Friday, October 28 – Ridge and Brooke see Eric and Jackie together; Thorne thinks about all of his previous fights with Ridge.