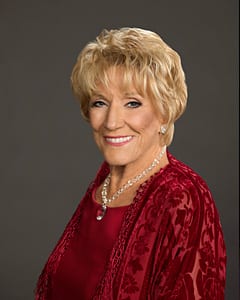 (SoapOperaNetwork.com) — "The Young and the Restless" Episode Recap – Tuesday, September 13, 2011.
IT HAPPENED TODAY…
Devon met up with Roxanne at the Athletic Club. At the same time, Tucker arrived, where Roxanne learned from Devon that Tucker had fired him. Once Tucker departed, Devon showed her an original painting he planned on putting in his office. At that moment Neil arrived, but was less than thrilled at seeing Devon's new item. While Neil expressed his wanting Devon to succeed, he was worried that he was getting in over his head. Devon, however, took it as a way of Neil saying that he didn't fully believe in him.
Heather ran into Adam at the courthouse. He told her his surgery was a success and thanked her or letting him go to get the operation. Adam played on Heather's emotions by bad-mouthing Sharon, expressing her lack of caring about him and his restored vision. Heather told Adam that she was going to call him to the stand as a witness for the prosecution. Meanwhile, Avery was talking to Sharon about how jury selections. While they talked on the preparation for the case, Avery told Sharon that she wanted to use Adam as a witness for case. Sharon wasn't sure that was such a good idea.
Genevieve complained to Jack about how Jill passed off her business trip to her. Jack told her he was aware of her giving the job to Genevieve and stated that Jill needed to be there for Delia. Genevieve wasn't too convinced that Delia was the only reason why Jill didn't want to go Jack reassured her that once he had complete control of Jabot, she wouldn't have to worry about Jill. Meanwhile, Colin and Jill were getting cozy when she heard Katherine arriving. Refusing to leave through the back, Colin passed by Katherine. Katherine realized that Jill was still hung up on Colin.
Paul was surprised to see his son Ricky. Ricky said he had to get going downtown to meet his boss for his job, but would meet up with Paul and Heather later to get together. Paul later ran into Devon, where he learned about Katherine giving him a job to head up a new record label. He was surprised that Katherine would do something like that. After briefly congratulating him, Paul walked away, a bit concerned about what Katherine was going.
Avery met Adam at his hotel suite, where she tried again to get him to help support Sharon. When she commented that she could have him pulled as a witness, Adam rubbed it in her face that Heather beat her to the punch. Later, she met Sharon at the courthouse where she shared the news with her. Outside the courthouse, Heather ran into Ricky, who was there. He attempted to try to tell her about his job, but she hurriedly had to leave. When he walked into the court room to hand Avery the list of jurors, Heather looked on in confusion. She soon learned that Ricky was working for Avery. Avery, meanwhile learned that Ricky and Heather were brother and sister.
Paul showed up at Katherine to advise her to not let her anger toward Tucker be the thing that keeps her from telling the truth about Devon. He learned that Katherine was afraid that if she told the truth, Tucker would embrace his son; only poisoning him into being a callous person as he is. Paul told Katherine that many people would be hurt by her hiding the truth; not just Tucker and Devon, but Neil, as well.
Tucker again tried to goad Jack into helping him take Jabot away from Katherine, but Jack wasn't biting. After seeing Jill at the bar, Tucker tried to sweet talk her into siding with him, even offering her a sweeter position than what she had now. Seeing Tucker trying to weasel her, Jack approached and gave her a warning in not trusting him. Jill departed, leaving the two of them alone so she could get ready to meet up with Colin.
Genevieve lured Colin to see her at her place, where she said she had to messages for him from his Australian business partners. When Colin arrived, he began to wonder what she was up to when she couldn't produce the messages. He was set to call Jill to tell her it would be a bit before she saw her. Genevieve said she wanted to talk to Jill about the trip and she realized that Colin didn't tell Jill he was going to see Genevieve. Genevieve offered to get a bottle of wine while he talked to Jill but he demanded her to find the written messages while he got the wine for her. When he went downstairs to get the bottle of wine, Genevieve showed up and proceeded to lock the door. Meanwhile, Jill, unaware of where Colin was, was getting ready for a romantic evening.
Neil stopped by Katherine's where he wanted to talk to her about her job offer to Devon, pointing out that it was interfering in his parenting his son.
Adam ran into Jack at Athletic Club bar. Jack commented on how despite his eyesight being fully repaired, Adam would still have a "a warped and selfish view of the world."
On the Next The Young and the Restless…
Jill wonders what is keeping Colin
Abby warns Ashley to watch her back when it comes to Tucker
Lily tells Cane she still doesn't trust him