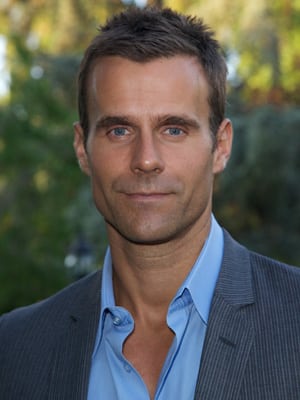 (SoapOperaNetwork.com) — This morning on "Good Morning America," commentator and long-time "All My Children" cast-member Cameron Mathison (Ryan) announced that production company Prospect Park has officially started approaching the actors on his show with offers to continue on the new version of the 41-year old daytime drama that ends its run on network television on Friday, September 23. Mathison made it apparent that he is eager to commit to the show in whatever format it takes, but are his co-stars on board?
On the same day, Alicia Minshew, who joined the cast of "AMC" in 2002 as Kendall Hart, reported to the The Hollywood Reporter that she would not be able to commit to a contract run to continue as Erica Kane's (played by daytime icon Susan Lucci) first-born if that was the only offer placed on the table from Prospect Park. The popular actress, who reportedly turned down an offer to star on one of the four remaining network daytime drama's as of 2012, is open to remaining with "AMC" on recurring status. Like co-star Chrishelle Stause (Amanda), Minshew wants to spend some time dabbling in the different genres of television.
In the same report, the actress reports that as far as she has heard, at this point, the reports of Lucci declining Prospect Park's offer to continue with "AMC" are accurate. Lucci, who has remained mum about her status with Prospect Park since the initial reports of negotiations falling out, may speak to the matter herself in the coming days. The superstar is scheduled to appear on "CBS Sunday Morning" on Sunday, September 18 to discuss "AMC" and she will co-host an "AMC" tribute on "The View" on Friday, September 23.