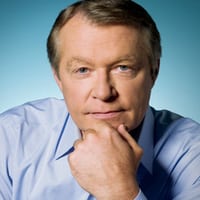 (SoapOperaNetwork.com) — "One Life to Live" Episode Recap – Friday, September 16, 2011.
IT HAPPENED TODAY…
The Mannings and Delgados are in the aftermath of the funeral. Téa excused herself from the burial and has retreated to the church. There, she comes face-to-face with Todd.
Meanwhile, Jack admits to Danielle that he told the cops Todd was the one who knocked him out. Danielle doesn't want to believe Jack. Elsewhere in a town, a new mayor forces the LPD to make an arrest in the Victor Lord case. At EOD, Todd reaches out to Jack at Victor's grave… just as two officers arrive on the scene.
Destiny explains to Shaun that she went to visit Greg at Statesville. Shaun is proud of Destiny for making the first step toward forgiving him. Destiny admits that the real reason she went to see Greg was to give him Matthew's medical chart. She soon tells Shaun about Greg's hopeful prognosis.
Kim and Echo try to strike up a bargain for Rex's missing gun. It's not long before they both realize they are former mistresses of Clint Buchanan. Kim agrees to give Echo the gun for a price. Meanwhile, Rex has overheard Clint on the phone with a hospital in Kentucky. Once he learns about Kim's sick friend, Rex wonders if Gigi is trying to tell him something about the mysterious patient. He agrees to help Clint track down information about Kim's friend. At EOD, Echo urges Rex to return the Buchanan family fortune to Clint.
On the Next One Life to Live…
Todd needs a lawyer.
Brody proposes to Natalie.
Cutter threatens Kim.