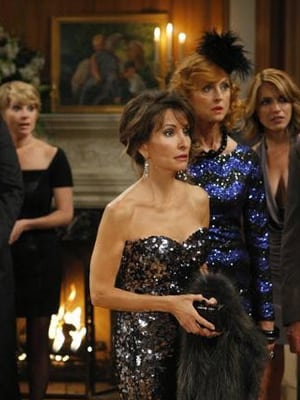 (SoapOperaNetwork.com) — After 41 years on television (41 on ABC and 11 on ABC and SOAPnet), "All My Children" has closed its final chapter in broadcast television history with an ending that may please many or anger a lot, but its ending did one thing that was impossible for a soap to accomplish just a few short years ago – tracking the reactions of viewers as it came to a close.
Thanks to the power of social networking service Twitter, "All My Children" and Erica Kane (portrayed by Susan Lucci) found themselves both trending across the United States shortly after the last episode of the drama series aired today on the ABC Television Network for the final time. Also trending was the word "Erica" in some cities across the country.
For a soap opera that was deemed irrelevant by its network after research data found daytime viewers wanted more talk shows, the end of the drama series and its connection to relevant aspects of everyday life such as Twitter only shows that research can be miscalculated and misleading. All it takes is some time and effort and something old can become new again. A good example of this is Ford, which discontinued its flagship Taurus brand a few short years ago due to lack of sales only to re-design the product and find sales as good as ever.
What follows are just a few examples of the cities across the United States that were talking about the soap after its final scene aired: