(SoapOperaNetwork.com) — A look at what's happening on "One Life to Live" during the week of August 29, 2011.
THIS WEEK ON: ONE LIFE TO LIVE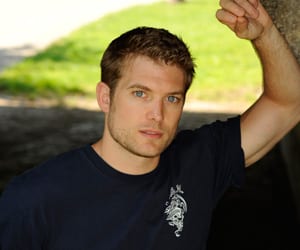 Natalie and Jessica remain at odds. Natalie decides on a new living arrangement. Starr lets James listen to the demo tape of her and Baz singing, and later the pair share an intimate moment with one another. Bo tells Nora he would love to raise their grandchild. On Wednesday, August 31, Dani and the Evans family wait for Bo and Nora to leave the diner. Nora's suggestion makes matters worse. Phylicia tells the Buchanans that they'll be hearing from her attorney. Cutter inches closer to Aubrey and has an unexpected visitor on Friday, September 2. Rama gives Cristian some food for thought. Clint urges Jessica to move with her life. And later, Cristian stops by to see Jessica.
The Inside Story: Screaming Bloody Murder
Todd is armed and dangerous. Jack tries to make peace with Shane on Monday, August 29, but refuses to open up to Blair. Téa ignores Blair's phone call, and makes plans to meet up with Victor. The Manning brothers remain at odds. Irene wants to make a deal with Victor. Brody contemplates his next move. On Tuesday, August 30, Victor brushes off both Jack and Blair's warnings about Todd. Blair contacts Brody. Tomas wants Victor away from his loved ones. By Wednesday, August 31, the LPD investigates a shooting at Victor's home. Jack turns up missing. Starr learns Todd has Blair's gun. Brody acts suspicious, and has a run-in with Blanca. Brody and John cross paths. By Friday, September 2, news of the shooting spreads throughout Llanview. Viki has a few questions for Todd. And John is visited by one of the suspects in the case.
A Closer Look: Whodunit?
Victor makes a decision about Liam. Jessica is curious about what Kim is up to. Bo finally agrees to allow Gigi's grave to be exhumed on Monday, August 29. Shane is shocked by what he sees. Rex gets a gun. Shane asks Brody for his help in settling the score with Victor and Jack. Kim visits Gigi's grave site. Rex returns home to find Shane waiting for him on Thursday, September 1. Shane is surprised by Rex's appearance, and father and son make excuses to one another. Both are startled when Blanca reports the shooting at Victor's ho on live television. Meanwhile, Baz encounters a suspicious acting Tomas at the diner, and his put off by his explanation. Rex tells Natalie about digging up Gigi's grave on Friday, September 2, but can't seem to let go of the past. And back in Kentucky, Kim pays another visit to her comatose friend, and makes a surprising discovery.
OLTL ALERTS: WEEK OF SEPTEMBER 5, 2011

Cutter's past comes to light, and a huge secret is revealed.
Clint decides to help Kim in her time of need.
Shaun has something important to share with John.
Cristian and Jessica lock lips.
Erin Torpey returns to change someone's life.