Monnday, August 17, 2009 2:09 AM ET |
By Venus Stone
---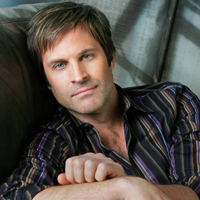 (SoapOperaNetwork.com) — A love fades away….
THIS WEEK ON: AS THE WORLD TURNS
Rosanna gives Teri a firm warning about Craig. On Tuesday, August 18 Rosanna gives Janet a reason to be worried. Dusty rebuffs Bonnie, while Paul and Emily come to an understanding.
The Inside Story: Hard to Say Good-bye

Returning home, Lily and Damian share the heartbreaking news to Emma and Meg that Holden is dead. They are beside themselves when hearing the news and things are even worse when Faith walks in on the discussion and is told about her father. A distraught Lily heads home and tries her best to tell Ethan about Holden but he's too young to understand. Going into the bedroom, Lily crumbles and Damian walks in to comfort her. Faith spies them and she lashes out for Damian to stay away from her mother and runs off to find Parker. Lily heads to the farm to find Faith but runs into Meg instead and an argument about Damian starts, which angers Emma. In the meantime, Noah consoles Luke and tells him to go be with his family. When Luke heads home he finds Damian at the house. Seeing how hurt his son is, Damian tells him that while he's lost Holden as a father, he still has him. Noah soon arrives and Damian leaves to take a call from a police officer from Kentucky requesting Holden's dental records. Damian tells him that he wants all calls from the authorities to come to him instead of Lily. Lily, who is back at home, locks herself in the bedroom, refusing to see Damian. Jack, who is at the farm with Meg, shares their grief over the loss of Holden. He soon decides to go see Lily and when he arrives, Damian departs and Lily lets Jack in. As they are talking, Lily tells Jack that she refuses to believe her husband is dead. Meanwhile, Damian sends the dental records to the Kentucky authorities and heads to see Meg. Meg, worried that Damian will dump her to be with Lily, asks if they are still a couple. Damian assures her that he still wants her but makes a point to tell her that he most likely will need to be there for Lily as she grieves. The two go to the crash site and the cop there tells Damian the dental records aren't a match. Damian privately asks him to double check. Back at home, Lily's devastated that shes' unable to feel Holden's presence and she heads to the pond. While there, Holden's presence appears and tells her they will always be a part of each other. Damian, who has followed her appears and tells her Holden's body has been identified by the police. Beside herself, Lily crumbles into his arms unaware that Meg is watching them.
A Closer Look: Welcome to the Family

Barbara and Paul are both beside themselves in seeing James, both wondering what he could be up to this time around. Meanwhile Audrey talks to Henry, telling him that she needs his help in getting some money to pay Jay back. She suggests he go to James to get the cash since he is his son. Henry scoffs at her request and turns her down flat, kicking her out of his suite. Not being one to be defeated, Audrey heads over to Fairwinds in hopes of obtaining information about James from Barbara. Audrey fills Barbara in on her past with James and how he promised to give her money if she ever needed it. Barbara, wary of her sudden interest in finding James, offers her the money. When she's not looking, Audrey takes Barbara's keys and soon finds herself down in the wine cellar where James is. She informs him that Henry is his son and she helps him leave Fairwinds. Back at the Lakeview, Vienna tries to convince Henry to give Audrey his money that he made when pretending to be Geneva Swift. He agrees and the two head over to find her. When they enter her room, he sees the DNA test, which proves that he is James Stenbeck's son. In the meantime, Barbara fills Paul in about Audrey's need to know where James is. They head back to Fairwinds and find that James is gone. A nosey Emily follows them and discovers that James is alive. Everyone who is looking for either Audrey or James rush back to the Lakeview. When they all arrive, James happily introduces a stunned Paul that Henry is his brother.
What To Watch
Teri makes a move on a stunned Craig
Liberty's jealousy causes her to make a grave mistake
Bonnie and Dusty get physical
As the World Turns News and Headlines
Michael Woods appears as "Jay" on Wednesday, August 19
Alexandra Chando will be reprising her role as "Maddie Coleman". Chandro began taping scenes back in July
AsTheWorldTurns.net has undergone a redesign and has launched on August 1, 2009. Check out the site at: AsTheWorldTurns.net
An As The World Turns Fan Club Luncheon, Autograph and Photo Session will take place on Saturday, April 27, 2010 from 12:00 Noon until 4:00 p.m. at the Marriott Marquis, 1535 Broadway (Between 45th & 46th St.), New York, NY. Please visit ATWT Fan Club Luncheon for more information.
Van Hansis ("Luke Snyder") and Jake Silbermann ("Noah Mayer") will attend their first European fan event in France beginning October 17 at Auditorium Jean-de-La-Fontaine 25, Avenue du General Sarrail. For more information please visit MGC Events for more detailed information.
Austin Peck and Julie Pinson will join other daytime stars as they set sail on Soap Cruise, The Third Voyage on Thursday, January 28 through Monday, February 1, 2010. Please visit Soap Cruise or call 1-888-381-4654 for more detailed information.
SON Top 10: Who was the best of the best on "ATWT" during the week of August 10, 2009? You decide! The SON Top 10 is back! Voting begins Friday's at 4:00 PM, EST.
SON ALERTS: WEEK OF AUGUST 24, 2009
The Snyder family comes together
Audrey's sight of dollar signs has her plotting a new scheme
Meg and Lily both vie for Damian's attention
"As the World Turns" airs Weekdays on CBS. Check local listings.

---

---

You may not reproduce content without written permission from author.

© 2009 Soap Opera Network. All rights reserved.

Discussion: ATWT PreVUE: Week of August 17 Edition

---