Sunday, August 9, 2009 11:19 PM ET |
By Venus Stone
---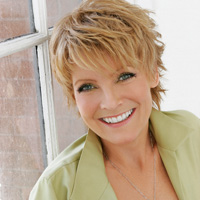 (SoapOperaNetwork.com) — Family in peril…
THIS WEEK ON: AS THE WORLD TURNS
An upset Faith witnesses Damian and Lily sharing a steamy kiss. Paul's memories of James comes flooding back when he sees his father face-to-face. Janet's crushed to learn that she was Oakdale Now's second choice.
The Inside Story: War of Words Leads to Tragedy

Worried about Bob, Alison heads over to WOAK to talk to Kim. When she arrives, she tells her about how Bob overmedicated Riley. Alison, however, is unaware that Bob has already talked to Kim about the matter, but puts the blame on Alison. Alison tells Kim how concerned she is for not only Bob, but also those who are in his care. Kim is furious that Alison would make such accusations about her husband and tells her that she is wrong. Unfortunately for Alison, Kim is so worked up over Alison's words that she is hit with a heart attack. Quickly calling for an ambulance, Alison begins to administer CPR until they arrive. Meanwhile at the hospital, Alison tells Casey what has happened and he tries to page Bob. Bob, however, is so disoriented he is unable to figure out how to get the page until Riley shows up to help him.
A Closer Look: A New Heir for Stenbeck

Convinced that his mother is up to no good, Henry wants to do another sweep of her room at the Lakeview to see if he can find anything incriminating. Katie invites Audrey to join her for tea and when they are gone, Henry begins his search. While there, he discovers a few of his belongings in a DNA kit. At tea, Audrey receives a mysterious note and quickly hurries out on Katie. Katie calls Henry and tells him that Audrey rushed out in a hurry during their tea time. Sure he's going to find out what's going on, Henry tails her to the clinic, where he confronts her. After making wild accusations, Audrey tells Henry that she's not a murderer, but will admit that she's kept him from learning about his father's true identity. She opens up and tells Henry that his father is none-other-than James Stenbeck. Floored, Henry is left in shock and finds his way back to Katie to share what he knows. Meanwhile, Audrey tries her best to work on Vienna; telling her that she needs to be the one to convince Henry into accepting who his father is and begin claiming the inheritance that he now has.
What To Watch
Tom is determined to get rid of Riley
Teri finds herself admiring Craig
Rosanna gives Teri a fair warning
As the World Turns News and Headlines
Jeff Robbins appears as "Bing Skaggs' who threatens Holden's life on Thursday, August 13
Alexandra Chando will be reprising her role as "Maddie Coleman". Chandro began taping scenes back in July
An As The World Turns Fan Club Luncheon, Autograph and Photo Session will take place on Saturday, April 27, 2010 from 12:00 Noon until 4:00 p.m. at the Marriott Marquis, 1535 Broadway (Between 45th & 46th St.), New York, NY. Please visit ATWT Fan Club Luncheon for more information.
Van Hansis ("Luke Snyder") and Jake Silbermann ("Noah Mayer") will attend their first European fan event in France beginning October 17 at Auditorium Jean-de-La-Fontaine 25, Avenue du General Sarrail. For more information please visit MGC Events for more detailed information.
Austin Peck and Julie Pinson will join other daytime stars as they set sail on Soap Cruise, The Third Voyage on Thursday, January 28 through Monday, February 1, 2010. Please visit Soap Cruise or call 1-888-381-4654 for more detailed information.
SON Top 10: Who was the best of the best on "ATWT" during the week of August 3, 2009? You decide! The SON Top 10 is back! Voting begins Friday's at 4:00 PM, EST.
SON ALERTS: WEEK OF AUGUST 17, 2009
Lily is unable to come to terms with Holden being gone
Alison continues to push Bob to admit something is wrong
"As the World Turns" airs Weekdays on CBS. Check local listings.
---
---
You may not reproduce content without written permission from author.

© 2009 Soap Opera Network. All rights reserved.
Discussion: ATWT PreVUE: Week of August 10 Edition
---