Friday, July 10, 2009 8:00 PM ET | By Scotty Gore
---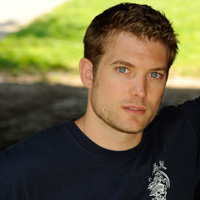 (SoapOperaNetwork.com) — A look at what you didn't see the past few weeks on "One Life to Live."
BONUS SCENES: ONE LIFE TO LIVE
As the Cramer girls prepare for Starr's wedding, Addie squirts the girl with perfume, the scent of which she says is 'lemon blossoms from the rain forest.' As Blair, Starr, and Langston try to catch their breath from the overwhelming aroma, Blair regrets that she didn't get her daughter a veil for her wedding dress. Starr tells her that it's okay, and reminds her mother that they only had twelve hours to prepare for her wedding to Cole. The girls decide that Starr at least needs a bouquet of flowers to accent her dress.
Jessica relates to Brody at the cemetery how much she hates leaving Chloe there all alone. As they set in front of the baby's grave, Jessica shares that she is keeps a sleeping bag in her car just in case there comes a time when she can't bring herself to leave the graveyard. When Brody asks her if that has ever happened before, Jessica says no and that even the thought of spending the night in a cemetery is just too scary. She goes on to explain that she knows in her heart that Chloe isn't really in the grave, but is instead always with her wherever she goes. Brody offers to take Jessica home, gives her his hand. As they stand up, Brody caresses Jessica's hair. As he begins to walk to the gate, she bends down and kisses Chloe's headstone. Crying, she again takes Brody's hand and they walk out of the cemetery, all the while looking back at where her infant daughter's final resting place.
To view the scenes, click here.
Next Week on One Life to Live…
Téa can't believe what she sees when she walks in on Todd and Blair.
Rex has Stacy right where he wants her.
Markko finds himself without a home after defying his father's orders.
Cristian doesn't like what he hears about Fish.
"One Life to Live" airs Weekdays on ABC. Weeknights on SOAPnet. Check local listings.
---
DISCUSS THE ARTICLE
---