Friday, July 3, 2009 8:00 AM ET | By Angela Rosa
---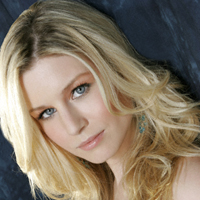 (SoapOperaNetwork.com) — Rules of entrapment.
THIS WEEK ON: ALL MY CHILDREN [Revised]
His doubts surfacing after an angry confrontation with Erica, on Monday, July 6, Adam agrees to go along with Kendall's plan to get answers. Annie panics when Adam tells her he remembers exactly what happened the night Stuart died but she quickly pulls it together and refutes his claim that he saw her shoot Stuart. A deeply regretful Adam is relieved when he sees that Annie didn't take her chance to cut and run. On Wednesday, July 8, Scott's play for Marissa flops when a smitten JR arrives at the casino on a mission. Erica and Ryan's mutual admiration of each other turns into a more than friendly kiss on Thursday, July 9. The duo's fun afternoon ends with a mishap that leads to a bit of an awkward moment: Kendall finding her mother half-naked in Ryan's penthouse on Friday, July 10! David takes notice of both Liza and Jake's strange behavior when Stuart arrives at the hospital with a fever. Marissa offers to lend David a hand after he fills her in on his theory about baby Stuart on Monday, July 13. David gets a DNA sample from Stuart. Jack removes himself from Kendall's case after she lets it slip that she, not Zach, ran Greenlee off the road. Zach blackmails Liza into representing Kendall. Ryan and Aidan conclude it's time to put their attachments to Kendall and Annie, respectively, behind them. Annie gets Adam right where she wants him.
The Inside Story: Murder She Wrote
Randi tries to fight off North who won't take no for an answer. North is rendered unconscious after Randi hits him with a bookend. The D.A. is relieved to find Madison standing over him after regaining consciousness but assistance is the last thing Mrs. North has in mind for her husband. Randi realizes she lost an earring in North's room. Jesse finds Randi kneeling over North's dead body on Monday, July 6. Zach heads to North's D.C. hotel room after Madison cryptically informs him that he and Kendall don't have to worry about her husband anymore. Determined to protect a very scared…and pregnant Randi from doing time, Jesse straps North into his car and pushes it off a cliff. Zach senses something's amiss. Jesse pretends to be surprised when Randi attributes her nerves to being pregnant on Thursday, July 9. Zach, who suspects foul play, questions Randi who claims that she did not go to in D.C. Madison is shocked when Zach reveals that there was no sign of her husband in his D.C. hotel room. North and his car are found at the bottom of a ravine. Kendall wonders if Zach had any involvement in North's death. Jesse's trip to D.C. provides good news for Randi when a detective places Mrs. Hubbard's missing earring into Jesse's hands and informs the cop that the surveillance tapes from the hotel have vanished. Zach and Jesse suspect that each knows more than they're saying on Friday, July 10. Alone, Madison watches the missing hotel surveillance tapes. Madison offers Zach her husband's files on Kendall's case. The widow tells a suspicious Zach that Randi killed her husband, and that Jesse was involved – and also claims to have destroyed the tapes of the crime.
All My Children News and Headlines:
AMC ALERTS: WEEK OF JULY 13, 2009
"All My Children" airs Weekdays on ABC. Weeknights on SOAPnet. Check local listings.
---
All My Children
Alicia Minshew
Cameron Mathison
Susan Lucci
AMC
Denise Vasi
Vincent Irizarry
Walt Willey
David Canary
ABC
Thorsten Kaye
Jamie Luner
Aiden Turner
Jacob Young
Spoilers