Monday, June 22, 2009 12:38 AM ET |
By Venus Stone

---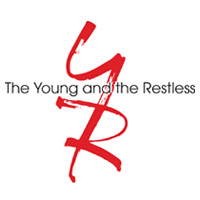 (SoapOperaNetwork.com) — Closing in on the truth…
THIS WEEK ON: THE YOUNG AND THE RESTLESS
Billy and Mac go back in time to how things were between them but she quickly puts on the breaks, on Monday, June 22. Nick and Sharon move forward in choosing their home,Tuesday, June 23 and that same day, something unexpected goes down at Jana's hearing. Noah decides to take things into his own hands on Thursday, June 25.
The Inside Story: Keeping Secrets
After having the body of Phillip III exhumed, Nina is floored to learn from Paul that there was no body at all in the casket; but sand bags that were in its placed. Without the DNA, there is way to believe that Phillip truly died; or that Cane is Jill's son. A furious Nina demands that Cane take a DNA test to proof who he is. Without hesitation, Cane agrees to take a test to prove who he is and when he tells Lily that he could wind up not being a Chancellor. Lily assures him that she will love him and stand by him no matter what. When Lily leaves Cane alone, he makes a phone call to Langley and tellins him about what is going on but assures him that he's taking care of it Opening up the freezer he pulled out a box filled with viles of blood marked 'Langley'
A Closer Look: To Catch a Con Man
After finding Estella's fingerprints on a box of papers that she dropped off some time ago at the Newman mansion. When word gets back to Victor that she was there, he is furious to the point where he calls the police to have her arrested. Nikki hears about the arrest and she is beyond angry at Victor about it; while Adam thinks that he's in the clear now that Estella's arrest has helped him from being caught. In the meantime Rafe informs Adam that he can no longer be his lawyer due to his decision to help his aunt. Before he leaves he tells Adam point blank that if he finds out who is doing this to his aunt, they are going to seriously pay. Dr. Taylonr comes to the Newman house to pay a visit to Ashley and continue his claims that Ashley and 'baby' are all fine. When he meets up with Adam, Adam demands that he get him a vile of Botox. Dr, Taylor is outraged that he's even going to extremes to keep gaslighting Ashley. Meanwhile, Victor's friend, Dr. Donahue pays a visit to check on Adam and learns that he has been injecting his eyes. Dr. Donahue then informs that because of his injections in his eyes, he could definitely lose his sight for real. Unbeknownst to Adam, however, is that Victor begins to think that someone is helping gaslight Ashley; while Rafe is determined to see if Adam is the one that is putting the blame on his aunt.
What To Watch
Kevin and Daniel put their heads together
Victor shows Mary Jane just who he 'truly' is
Phyllis can't seem to stay out of jail
The Young and the Restless News and Headlines
"The Young and the Restless" has crowned Charlene Lee and Willie Williams from Bronx, New York as the winners of the show's "Wedding of a Lifetime" contest. The couple, who were selected from an eligible entry pool of 2,600 applicants, will receive their dream wedding in Las Vegas this summer. The wedding will be witnessed by "The Young and the Restless's" veteran stars, Christian LeBlanc ("Michael Baldwin") and Tracey E. Bregman ("Lauren Baldwin"), with Grand Prize packaging provided by the Las Vegas Convention and Visitors Authority and MGM Grand Las Vegas.
Dennis Cockrum appears as 'Dr. Donahue', Wednesday,, June 24 when he gives Adam some bad news
SON Top 10: Who was the best of the best on "Y&R" during the week of June 15 -19, 2009? You decide! The SON Top 10 is back! Voting begins Friday's at 4:00 PM, EST.
SON ALERTS: WEEK OF JUNE 29, 2009
Victor finds himself being blackmailed
Mary Jane's true identity slowly reveals itself
Cane stoops low to get Nina off his back
Cane continues to try to stay ahead of everyone
"The Young and the Restless" airs Weekdays on CBS. Weeknights on SOAPnet. Check local listings .
---
Discussion: Y&R PreVUE: Week of June 22 Edition
---