Tuesday, June 23, 2009 1:35 AM ET |
By Scotty Gore
---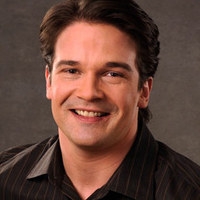 (SoapOperaNetwork.com) — With summer upon us, here are a few casting tidbits for "One Life to Live."
Chris Stack (Michael McBain) appears to be heading back the hallways and operating rooms of Llanview Hospital later since summer, albeit briefly.  The actor only last Wednesday departed "One Life" with co-star and onscreen wife Kathy Brier (Marcie McBain) at his side. However, the actor reveals a bit of juicy storyline gossip with Soap Opera Digest.
In a recent interview with the soap magazine, Stack reports that he "taped more episodes recently," and that it "had to do with Shane's stem-cell transplant and Gigi, Stacy and Rex's storyline."  So, while it appears that the good doctor may be briefly returning to help wrap up the plot later this summer, his better half will remain off-camera. 
Kim Sullivan returns as Judge Runyon on Monday, July 6th when John asks him for a favor regarding Cole.  Doesn't anyone in Llanview pay for their crimes anymore? 
Despite the fact that a nasty rumor continues to circulate in certain circles concerning "OLTL" toying with the idea of not returning Erika Slezak's contract later this year, there remains no evidence to indicate the 38-year vet. may soon be on her way out of Llanview. 
Speaking of rumors, some Internet sites are speculating that Paul Satterfield (ex-Spencer Truman) and/or Roscoe Born (ex-Mitch Laurence) may soon be popping up again on "One Life" with regards to the on and off again storyline involving the true identity of Rex Balsom's biological father.  But, here again, there is no concrete evidence to support either claim.
Even though all indications point toward Motown crooner Lionel Richie's stop in Llanview being a one episode deal, some media outlets seem to be indicating that "he won't just sing and go." However, don't look for Richie to become a "One Life" regular.  Although he may act in a few scenes in addition to singing his hit single "Just Go," similar to what other recent musical acts on "OLTL" have done.  Richie's scenes are set to air sometime in July.
Finally, a "OLTL" spokesperson assures us that there is also no truth to the claim that Florencia Lozano will soon be vacating the role of legal ace Téa Delgado. In fact, the exact opposite appears to be true.  A big, upcoming storyline for Téa is presently in the works. 
The the more alert "One Life" viewer will recall that, roughly a month ago, the soap released a casting call for a "Justice of the Peace."  While "OLTL" has yet to reveal the name of the actor portraying the role, we can tell you that he will be interacting in scenes on Monday and Tuesday, July 6th and 7th, as a certain teen couple prepares to tie the knot.  But will they ultimately go through with it?
While on the subject of audition scripts, the latest (released late last week), involves the character of "Barbara."  Great — just what this show needs — even more newbies.  Hopefully this will turn out to only be a bit part, although that remains to be seen.  SON will keep you posted.
Here's more good news for our "One Life to Live" fans north of the border.  First western Canada's Sun TV announced plans to pick up the soap this fall.  Now comes word that Joy TV, which serves the Vancouver/Winnipeg areas, will also be adding "OLTL" to their daytime line-up later this year. 
And Scott Clifton (Schuyler Joplin) spilled last week on his Twitter page that "One Life" is in the process of conducting another photo shoot.  In posts dated June 16th, Clifton reported that "At a location shoot in Brooklyn. Sun setting behind the Statue of Liberty. Really great view. (You won't see it on TV though)," and that "Okay, so, update on the location shoot: I just learned that this warehouse is where they shot 'Real World Brooklyn.' Any fans of that show?"
"One Life to Live" airs weekdays on ABC. Weeknights on SOAPnet. Check local listings.
---
Discussion:
'OLTL' July Casting Report
---