Saturday, June 6, 2009 11:41 AM ET |
By Venus Stone
---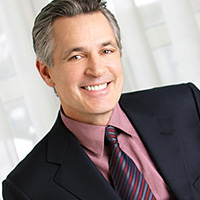 (SoapOperaNetwork.com) — Unable to let go…
THIS WEEK ON: AS THE WORLD TURNS
Dusty doesn't want Paul off the hook for his dirty deeds.Carly learns that Rosanna is back in Oakdale. Parker finds himself in a fight at prom.
The Inside Story:Time to Heal

Margo, unable to truly mourn the loss of Adam, puts all her focus on Riley,which becomes a big concern to Tom and Casey. In an effort to get Margo some alone time, Tom ushers Casey and Riley off to help Noah with his film. When they arrive, Fred, and ROTC leader that is being interviewed by Noah begins to question Riley regarding his outfit in Afghanistan. The constant questions begin to unnerve Riley, especially after Fred informs him that he knew someone that was in the s ame outfit. Witnessing this, Noah soon becomes leery of Riley. Meanwhile back at the Hughes home, Tom tries his best to get Margo to open up to him but when she isn't responsive, he goes to talk to Bob regarding what's going on with her. Casey returns home and see Margo crynig as she's watching a video of Adam. When Tom, who has returned, tries to comfort her she quickly 'bounces' back into happiness by offering to make lunch. When Margo calls Riley to come over to join them, Tom and Casey both are displeased. Once there, Riley and Margo quickly bond over more videos of Adam and both Tom and Casey realize that they will have to trust that Margo will grieve in her own time.
A Closer Look: Instant Replacement
As Brad and Vienna prepare to do the show, Brad decideds to set up a monitor so Katie can watch. Before the show, they get word that an extra that was to show up decided to cancel, which prompts Vienna to suggest Henry to take his place. Unfortunately things are a disaser and Kim is very unhappy with the outcome, prompting her to shut down production. She, however, has a change of heart when she contacts Brad letting him know that the viewers found it funny and refreshing. She decides to give Brad and Vienna their show. Heading back home, Brad shares the news with Katie, but she suddenly doesnt' feel enthusiastic about the news.
What To Watch
Rosanna finds herself in Paul and Craig's constant battle
Bob gives Emily some disturbing news
Carly's drinking puts lives on the line
As the World Turns News and Headlines
Edwin Sean Patterson appears as "Lt. Fred Hasbro" and questions "Riley" about his past on Tuesday, June 9
Alice Lee appears as "Mackenzie Wong" and heads to the prom with "Liberty" on Wednesday, June 10
Robert Stubbs appears as "Tony" and causes trouble at the prom for "Parker" on Wednesday, June 10
Brendan Dooling appears as "Nick" at the prom on Wednesday, June 10
Word is that Julie Pinson's 'Janet' could be getting a sister arriving in Oakdale. Actresses have been doing screen tests with John Lindstrom (Craig Montgomery)
SON Top 10: Who was the best of the best on "ATWT" during the week of June 1 – 5, 2009? You decide! The SON Top 10 is back! Voting begins Friday's at 4:00 PM, EST.
SON ALERTS: WEEK OF JUNE 15, 2009
Carly and Craig work on making this possible for them
Someone witnesses a liplock between Dusty and Bonnie
A new girl comes into Henry's life
"As the World Turns" airs Weekdays on CBS. Check local listings.
---
---
You may not reproduce content without written permission from author.

© 2009 Soap Opera Network. All rights reserved.
Discussion: ATWT PreVUE: Week of June 8 Edition
---