Saturday, May 9, 2009 2:42 AM ET |
Scotty Gore
---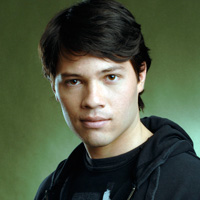 (SoapOperaNetwork.com) — Two years after Jason Tam first stepped into Llanview as Markko Rivera, "One Life to Live" finally casts the teen character's parents. 
After weeks of speculation, stemming from "Ugly Betty" co-star Tony Plana's comments that his wife (actress Ada Maris) had landed a role on "OLTL," Soap Opera Network can finally confirm that Maris has been cast as Markko's oft-mentioned mother Aurelia Rivera. 
Maris is perhaps best known for the role of Gena Cuevas on the 1990s NBC primetime spin-off "Nurses."  She has also portrayed Captian Erika Hernandez on "Star Trek: Enterprise" and Sonia on "The Brothers Garcia."   
Portraying Maris' husband, and Markko's father Ernesto, will be actor David Pinon.  The actor has appeared in episodes of "Law & Order: Special Victims Unit" and "The Kings of Prosperity," as well as the films "Street Revenge" and "Pride and Glory."  Both Maris and Pinon will make their "OLTL" debuts on Friday, June 12th. 
In other news…
Final airdates have been announced for the two surviving members of the failed Montez clan.  Camila Banus last airs as troubled teen Lola on May 15th, while her on-screen father A. Martinez (Ray) hangs around Llanview a few weeks longer before finally bidding the town adios on June 10th.  Martinez joined the cast last September, followed by Banus the following month. The sudser is keeping mum on exactly how both characters will exit. 
Patrick Allen Cole recently resurfaced (on May 6th and 7th) as Rodi's bartender/manager Jeff, and may be seen again in the near future.  The actor has noted on his official website that he recently "booked more work as Jeff on 'One Life to Live.'"
TV Guide Canada is reporting that the cast and crew of "OLTL" spend this past week filming on location in New Jersey for an undisclosed storyline.  The show regularly tapes roughly four to six weeks ahead. 
Look for another dayplayer role coming up on Wednesday, May 27th.
On Wednesday, "OLTL" issued the latest in a string of recent casting calls, this time for the role of 'Chad' (bear in mind that the soap often switches character names in audition scripts in an attempt to confuse the viewer).  The scene opens with 'Chad Driscoll' being introduced to 'Aaron' by 'Emily.'  Chad appears to be a professional athlete, and has competed in the 400 meter butterfly.  An indifferent Aaron asks the swimmer why he is here.  Emily chimes in that Chad has a summer job as a swimming instructor at the Llanview Country Club, and that 'Timmy' deserves the best. Later, Chad is holding Timmy in the water as he learns the swims, and Emily urges the little guy not to be afraid.  Immediately, Chad asks her if the man staring holes through him is her husband, to which Emily repsonds that he won't be for much longer.  She goes on to say that he is only there because the judge ordered him to spend more time with his children.  Chad reassures her that her husband doesn't bother him, but Emily says that he is annoying her and that they need a little more privacy.  As the scene ends, Aaron is asking Chad if he charges extra for that and then telling him where to go.  Chad quickly responds, however, that he isn't going anywhere unless otherwise instructed by Mrs. Cameron. 
And did "One Life to Live" decide to scrap footage of Gigi Morasco and Rex Balsom's fantasy wedding earlier this week?  It's looking more and more likely, given that several news outlets (including ABC MediaNet, which regularly uploads spoiler pictures from upcoming episodes) had recently posted snapshots of the dream wedding, complete with "Another World" alum David Forshythe as the chaplain marrying the wayward lovebirds (this is the same priest that baptised baby Chloe/Hope last month).  No reason has been given for the scenes ending up on the cutting room floor, however, they may still surface in upcoming episodes. 
"One Life to Live" airs weekdays on ABC.  Weeknights on SOAPnet.  Check local listings.
---
Discussion:
'One Life' Teen's Parents Finally Cast
---
One Life to Live
Another World
A. Martinez
Camila Banus
Jason Tam
Ada Maris
David Pinon
Patrick Allen Cole
David Forshythe
Nurses
Star Trek: Enterprise
The Brothers Garcia
Law & Order: Special Victims Unit
The Kings of Prosperity
Street Revenge
Pride and Glory